Here are some pretty
Kentucky Derby
things I've come across this week,
from some blog
or catalog
or friend
or magazine
or another;
or just from my own browsing&shopping&surfing,
that
I would need if I were at the Derby this weekend
...
(& oh, how I wish I were at the Derby this weekend!)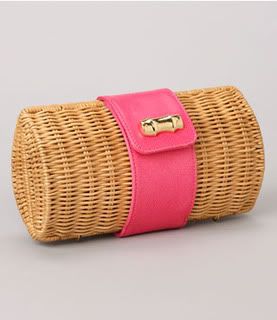 Well, of course you know I'd have to carry a summery Lilly clutch!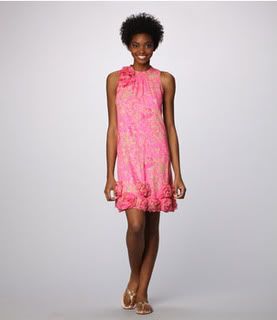 I have been in love with this dress. I think the Derby would be a fabulous place to wear it!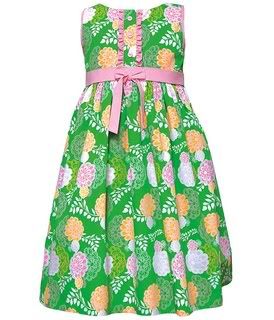 Okay, so not that we would probably realistically consider actually trying to take Pretty Little Bare Feet to the Derby (should we realistically be at the Derby).
But if we were...wouldn't she be the sweetest thing in that dress? & wouldn't it be cute with the dress I've decided I would want to wear to the Derby this year?
My ideal Derby hat would look something like that one...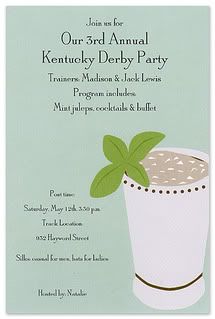 I almost considered doing a Derby party this year. I just thought about it a bit too late to have actually pulled it together.
Next year, though. Next year I am swearing I will host one, even if I am eight months pregnant!
(& those invitations will look darling on all of our friends' refrigerators, won't they? ;))
T.G.I.F.! What do YOU want this weekend?
(& where will YOU be watching the Derby?)