I could be a
Glee
character for an episode, & it would definitely be Quinn Fabray!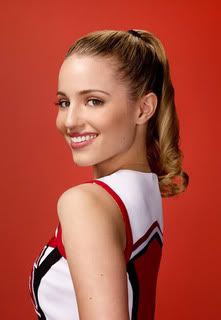 Okay, so I should preface my post with the statement of the obvious that I would not want to be a pregnant, unwed high school student. However, one of the great things about Glee, one of my favorite television shows ever, is that pretty much every single character has some pretty big flaws to address.
(Even Terri Schuester...you hate her. But you

love

to hate her. & you can't even always hate her, as the casting&writing are so good. They make her human, & you feel empathy for her at times.)
But anyway, about Quinn Fabray.
All of the things that originally make this character unlikable - are also all of the things that unravel for her in the series. Throughout the episodes, I feel like Quinn's character becomes better, as she becomes more real&relatable. Yet other characters become less likable (sorry, I am disenchanted with Rachel a lot of the time). The dethroned, suddenly unpopular head cheerleader begins to understand herself better, & we see her do a lot of growing. The scenes at home with her parents are key to understanding what motivates Quinn to succeed, even though sometimes her actions are a facade.
& I love some of the songs that this character has gotten to sing on the show. Probably because she lacks the experience&range of some of the others, she gets to do some of the more fun songs.
"Papa Don't Preach" is one of my all-time favorite karaoke classics.
& Pretty Little Bare Feet loves when I sing "I Say a Little Prayer for You" from the Glee soundtrack.
"You Keep Me Hangin' On" is also one of my favorites from the soundtrack,
which I was so glad to rediscover thanks to the show.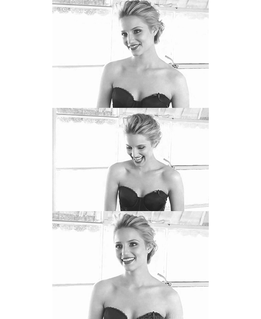 I think Dianna Agron, the actress that plays Quinn, is just adorable. She's a Southern belle! from Savannah, Georgia. I loved the show Shark (sadly, now canceled); & Dianna Agron played a very minor character in one of the best stories from that show, as the classmate&friend of Shark's daughter (played by the fabulous Danielle Panabaker). I also liked Dianna Agron on Heroes, although I lost interest in that show after its second season.
If you haven't watched Glee yet, you're missing out. There really aren't a lot of television shows that My Prince or I care enough about to keep up with anymore.
(Who has the time?!)
But this is seriously such a great show! We love it!