Perhaps some of y'all remember a while back when I posted a random entry about "
book clubbing
."
(I have a degree in English, & I like to create verbs every now&again. It's fun for me.)
Anyway, once upon a time, a long time ago, there was room in my life for real "clubbing."
(Well, I say clubbing, but honestly, it was mostly frat parties & sports bars. There were a few clubs here&there, along the way, but that is another blog post entirely...)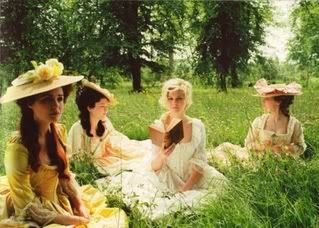 Nowadays, though, one club this mama frequents is book club. As you'll read in my old post, I didn't think I could ever really embrace or enjoy a book club. I'm kind of a control freak (one who always hated group projects in school), & I kind of like to think my taste in
books,
music,
television,
etc.
is
better than average...
...or refined...
...or something that doesn't sound so snotty,
but means essentially the same thing?
But it does turn out that I was wrong(ish) about my book club fears (although I still flat refuse to read horror...that's for another post, too...). I have read some fabulous books these past few months.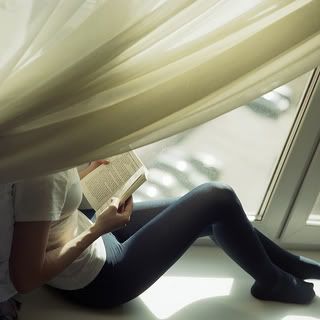 Some of them were book club picks.
Some were suggestions that didn't get picked.
Some were other books by the authors of book club picks.
A lot of them, however, had nothing to do with my book club.
I could go back years&years, & tell you all about all of my favorite books. But that would take years&years.
(I am a very serious bookworm.)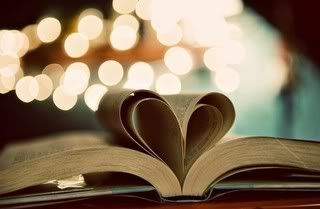 Instead, I'll just keep it simple. I'd like to start occasionally sharing with you some of the books I've read since we moved into this house in the spring of 2009.
(I admit it - the reason this is easy for me is because I have a specific shelf of books that has accumulated from books I've finished since moving in here!)
Since I've already mentioned this particular book
once
or
twice
, it seems like a logical choice for a first "book clubbing post."
(We can call them reviews if you like; I'll certainly share my opinion. But I guess I just want to feel like I'm sharing books with you, as opposed to critiquing the author or the book...you know?)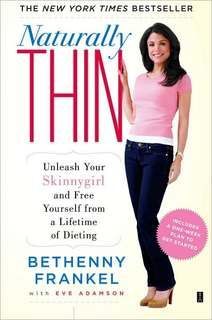 by Bethenny Frankel, with Eve Adamson
"She stole the show in the runaway hit the Real Housewives of New York City, but Bethenny Frankel's passion has always been enjoying healthful, natural foods, & sharing that love: whether she was cooking for Hollywood A-listers, launching her successful company BethennyBakes, providing delicious recipes to Health, or working with leading lifestyle&food companies.
Naturally Thin shows how anyone can banish their 'Heavy Habits,' embrace 'Thin Thoughts;' & enjoy satisfying meals, snacks, & drinks without the guilt. Armed with Bethenny's rules, readers will say:
• I know when I am really hungry.
• When I'm really hungry, I look for high-volume, fiber-rich foods.
• I can have any food I want.
• I love the taste of real food.
With more than thirty simple, delicious recipes (including her famous SkinnyGirl Margarita); a one-week program to jump-start readers on the Naturally Thin lifestyle; & warm, witty encouragement on every page; Frankel serves up a book for a healthier&thinner life."
(from the synopsis)
I have to admit I've never really gotten into the Real Housewives shows - with the exception of the New Jersey cast.
(Are they ever coming back?!)
But I had seen an episode or two of the New York one, & I instantly liked Bethenny. It wasn't long after I'd had Pretty Little Bare Feet that Bethenny started promoting this book; & well, she is thin!
I'd mentioned that I was interested in reading it, & My Princely Easter bunny put it in my 2009 Easter basket...
I love that the title is more of a reference to Bethenny's belief that we are all, underneath all of our bad eating habits & dieting mishaps, naturally thin. Her book serves more as a guide to understanding your own hangups, & learning how to account for them; than as a lecture, or as a plan to follow to the letter. Even in the "one-week program" referenced in the synopsis above, she is clear that there is no reason to try to follow exactly, or recreate, her own program. Rather, she uses the program to serve as an illustration for how she applies the tips in the book to a real week of eating.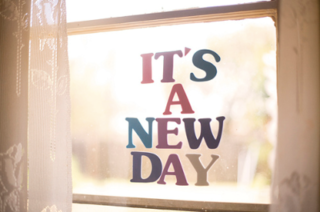 The book is very positive, overall, & Bethenny encourages you not to "give up" on yourself after a night of bingeing, or a period of laziness. I also like that there aren't a lot of instructions to "never" do this or that, & she never tells you that anything is evil or off-limits.
(Although she does emphasize that the more something is processed, the worse it is for you...which is true...)
I appreciate Bethenny's revelations about her own struggles with food&weight, & her self-deprecating humor. It really does make her more relatable, & thus more trustworthy. This frankness somewhat softens her occasionally sarcastic, "really, come on, this is common sense" attitude.
(Especially considering she's usually right-on about what should be common sense!)
Oh, & finally...the recipes in this book are great! Hopefully I can get around to blogging some of the recipes from this book (& from her subsequent book, which is more of a cookbook concept).
Easy read...

yes!

Enjoyable read...

yes!

Thought-provoking read...well, not really, unless maybe you need some serious diet help!
Would read another book by this author...

yes!