Well, I swore I was going to begin posting as close to daily as I could once September rolled around, barring any special kinds of days, or if our routine gets thrown a loop. & then, I am not kidding you, my first four days of September brought a whirlwind each day.
Long stories short,
I got into a (very, very minor) fender bender (thank God for bumpers!) on Thursday;
found out some bad news about a friend's teenaged son on Friday;
locked myself & Pretty Little Bare Feet out of our vehicle for most of Saturday afternoon;
& then had to take over My Prince's fantasy football draft last night because he was sick (& I must add that he got awarded the "best draft" from Yahoo! sports, thanks to his awesome wife! ;)).
So here it is, Labor Day, a day off for most people, & I'm tackling some of those
annoying to-do lists
. One of the more fun items, though, is "to blog," so here I am!
I've been thinking about what to add to my wardrobe in the next few days. There are two major transitions going on that have impacted my ability to wear much of my favorite clothing.
1. I am still in between all that awful maternity clothing & my normal clothing size.
I have no doubt that I will get back into all of my beloved clothing, but realistically, it is probably going to be a couple months or so before things fit the way they should, even as the scale drops. But I don't want to buy a lot of things that are a couple sizes up, because I don't want to waste money. I also don't want to get too comfortable in a larger size, thus losing any motivation to return to my size. So the best investments would be those that will still look nice when I return to my normal size, such as things that are a bit flowy&loose in fit.
2. The weather.
Summer outfits & the traditional pre-Labor Day rules are out; & the fall season of clothing is in. But the weather isn't quite there yet, since it's still pretty warm&muggy most days in Dixie.
So here are some things I've been eyeing for my daily back&forths during these transitions: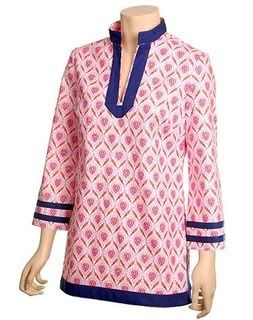 Tunics certainly fit all of the above-mentioned requirements, & the ones offered by this preppy new company are beautiful!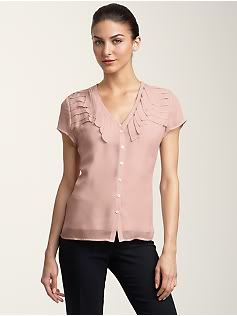 Loose enough to be comfortable now, but fitted enough that it won't be frumpy when I'm ten pounds lighter.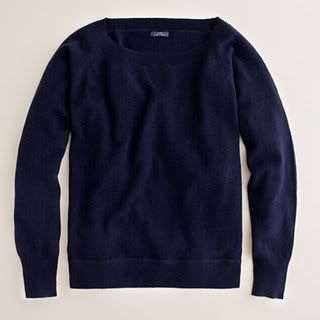 Perfect for cooler evenings now & later...& loose enough to layer over most anything. This could be the perfect thing to have on hand for things like evening book clubs at home, rainy-weather tailgates, etc. When it's appropriate to be comfortable, but still presentable.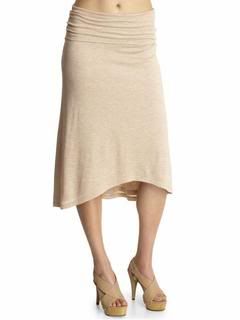 This foldover waistband is exactly the kind that I'm leaning on in most of my lounging pants right now, as there are really only two pairs of my jeans that are fitting comfortably just yet. How lovely to see this kind of comfort on such a cute skirt that can be dressed up or down. & its style is perfect for this in-between season!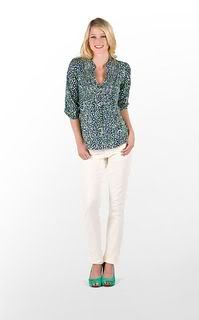 The most perfect Lilly option for me for right now! & I have been dying to get some new Lilly clothing pretty much since last fall when I found out I was pregnant again. Here's to hoping my Lilly Via shop still has some of these!