In honor of the release of
Sex & the City 2
this weekend, my mama & I decided to try out one of the
cocktail recipes I saw recently
in
Us Weekly
.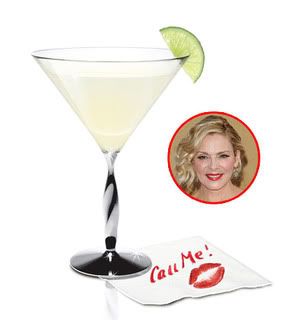 Blonde Ambition
(created for Samantha)
*Combine 2 ounces
Skyy Infusions
Pineapple, 1 ounce fresh lime juice, 3/4 ounce triple sec, & 3/4 ounce creme de cacao in a shaker with ice. Shake & strain into a martini glass.
(Well, I sent my mama to the liquor store to buy the pineapple vodka, as that was the only ingredient we did not have stocked in our liquor cabinet. I didn't specify a brand, & she got

Smirnoff

, so that is what we used. I can't imagine it made much difference! It was yummy!)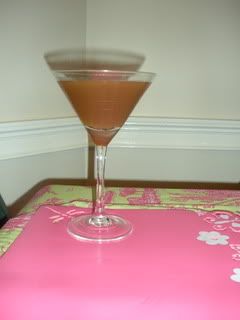 (Although maybe the difference in brand explains the difference in color? I followed the measurements correctly... Or maybe I just didn't have a photo stylist to "pretty it up" for a photo! Whatever - it was delicious! My mama couldn't quite appreciate the chocolate flavors combining with the hints of pineapple,

which is ironic

, but I absolutely loved this cocktail!)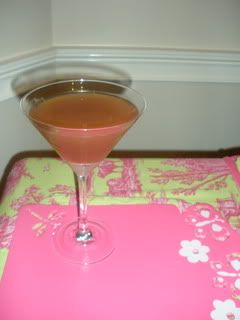 Glamour Gal
(for Samantha);
Mr. Manhattan
(for Mr. Big);
Park Avenue Princess
(for Charlotte);
& Red Over Heels
(for Miranda).
My mama & I are dying to try the Park Avenue Princess next!
(Oh, & I also recommend the film! I know it's getting awful reviews, but it is fun&funny! & it is

full of great fashion

! It's not like it's trying to be deep. ;))
One last thing...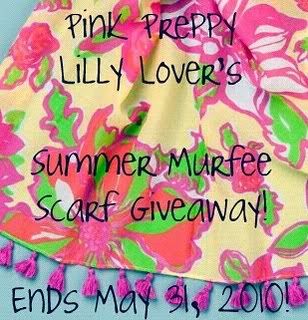 Go visit -
whether for the giveaway,
or just to check out her fantastic blog!