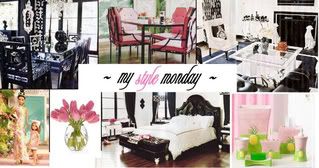 Once again
My Style Monday
is a topic that is only too appropriate for where my head is at right now.
Just a couple days ago
, I was asking y'all what your thoughts were on our turning our patio into a screened porch? We're seriously considering it, after spending time in two former patios/now screened-in porches, over the weekend.
(Ha - then I might really have a screen door, y'all!)
Relaxing screened porch/sunroom inspiration...
...where...
...I could put real, pretty pillows on my big wooden porch swing...
...Pretty Little Bare Feet could have a sandbox...
(& play in her bare feet without me worrywartin')
...& we could all relax almost outdoors
- without worrying about being eaten alive by skeeters!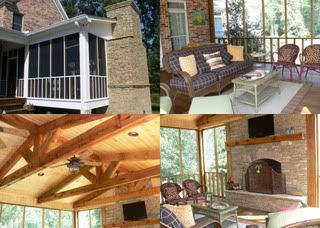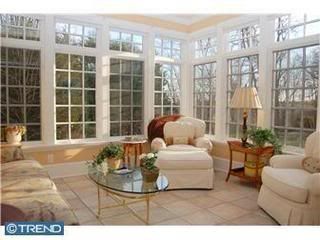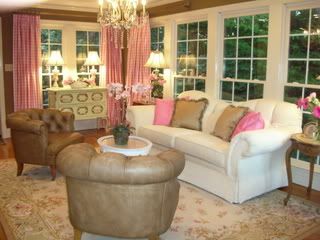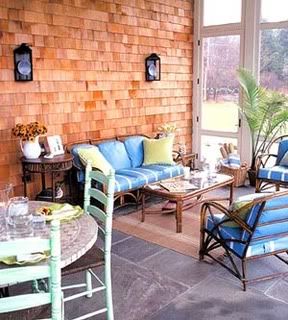 (Okay, now I'm definitely keyed up to start looking at making this a reality!)