Here are some pretty *bargains* I've come across this week,
from some blog
or catalog
or friend
or magazine
or another;
or just from my own browsing&shopping&surfing,
that
are/were worth getting up & going shopping at 6am for
...
(I was mostly Black Friday deal-hunting for Christmas&Birthday gifts for Pretty Little Bare Feet, but I did spy some things I desired for myself, too! It's inevitable!)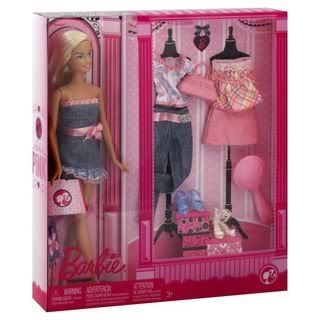 Since My Prince's gift to Pretty Little Bare Feet this Christmas is a
Grand Balcony dollhouse
by
Step2
, which is suited for Barbie dolls, my goal for Black Friday shopping this year was to find some Barbie dolls at fabulous prices.
(It was super sweet of My Prince to choose this for her, since he redeemed a bazillion credit card points for it...& believe me, he could have easily chosen some pretty cool stuff for himself instead! We sort of started a tradition last year, that each of us gets Pretty Little Bare Feet one gift from "Daddy" & one gift from "Mommy." Then everything else comes from "Santa Claus." Last year I gave her her first pair of shoes -

Erin baby sheepskin boots

by

Ugg

! - & My Prince gave her a

teddy bear wearing a University of Alabama sweater

. This year my gift for her is a

My Own Leaptop

in purple by

LeapFrog

- to encourage her to play with her "own laptop" instead of my pink MacBook. ;))
Anyway, I got the very last one of those pink doll sets at the Kohl's my mama & I went to first thing this morning. Kohl's opened at 3am, which is ungodly even for those of us seasoned Black Friday earlybirds. Since we're traveling this year, & Pretty Little Bare Feet is having a hard time adjusting to sleeping in a different place, we didn't make it to Kohl's when the doors opened. We did get out at 6am, though, & we were able to hit about five different places & still get back (with breakfast for My Prince & Pretty Little Bare Feet!) by about 9am.
Some other little Christmas gifts I (Santa) picked up at Kohl's this morning, all at fifty percent off:
Barbie Fashionistas Sweetie Doll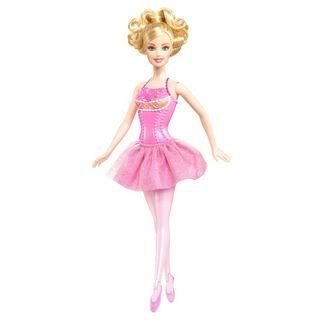 Enchanted Nursery Beach Time Snow White
(These are too cute! Ours has red sunglasses on, though...)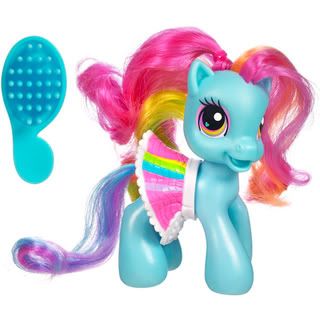 My Little Pony Cheerilee
& there were just a few other Black Friday deals I spotted, at several other stores, that piqued my interest: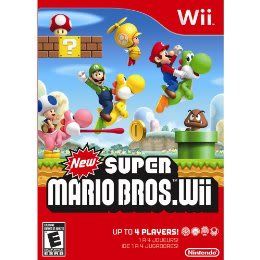 My Prince & I discussed recently that as sad as it is to admit, we would play our Wii more often if we had more games that didn't require us to, um, get up & sweat. ;) So after expressing to one another a desire to expand our Wii game collection, as well as letting my mama know about our "need," we are hoping to find a new Wii game or two in the grownups' stockings this year.
(& I *was* a devoted Mario Brothers player back in my youth. ;))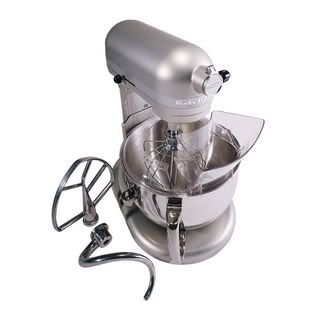 As loyal as my hand mixer has been to me all these years, the last few times I have baked, I have longed for a big, bad stand mixer. The price on these at Kohl's today was unbelievable, but I certainly had not discussed bringing back such a big purchase with My Prince before embarking on my Black Friday mission.
(& my mama & I were in such a state trying to leave quickly&quietly in the dark, without waking anybody else up, neither one of us remembered our cell phones! So there was no calling to plead with him about the great deal either! =()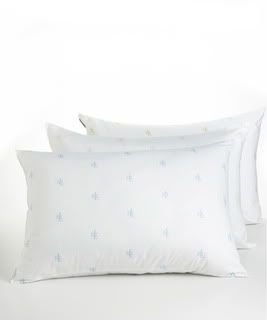 My very favorite pillows (& sheets, for that matter) are by Lauren Ralph Lauren bedding. I have this big huge body pillow by Lauren Ralph Lauren, that I've had since college, & it was fantastic when I was pregnant with Pretty Little Bare Feet. I still sleep with it most nights. & it's amazing how now that my pillows are all such good quality, I often don't even need more than one!
(I used to be convinced that I needed about five or six just for me!)
Because this girl can just never have enough cashmere sweaters. Or pink. ;)
T.G.I.F.! What do YOU want this weekend?