...I could have gone to the 2010 winter Olympics, to see one event, & it would have been the
pairs figure skating
!
This was a really hard choice for me to make! My Prince & I seriously backed up our DVR by watching nothing but the Olympics the entire time it was going on. I relaxed my "no having the television on all day" policy to allow for Olympic coverage in the afternoons, even after Pretty Little Bare Feet awoke from her nap (although I did keep it muted a lot of that time). Then we would pause the coverage when it began at prime-time, & return to watch it in its entirety after we did Pretty Little Bare Feet's
dinner,
bath,
bed routines.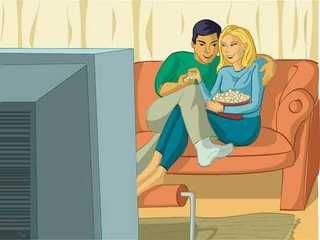 I think between the two of us, My Prince & I were saying, "Oh, wouldn't it be awesome to be there right now to see this?!" at least four times a night.
(This is completely consistent with my Olympic-viewing since childhood. We also did this together during the 2008 summer Olympics, in between my being sick with first trimester pregnancy. Apparently My Prince was aware of the Olympics, & watched bits&pieces of events here&there growing up, but he has readily jumped on the obsessive bandwagon with me now, as it's sports that I'll allow on all the time, & even watch with him! LOL)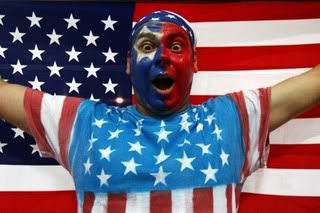 So to pick just one event; well, that took some thinking. This year, I was so impressed by so many -
the closing ceremony - especially the performances by Alanis Morissette, Avril Lavigne, Hedley, Michael Buble, & the Russian dancers;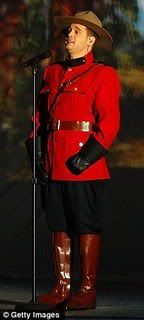 the opening ceremony - especially the fabulous fireworks displays; the Parade of Nations; the virtual ocean floor; performances by Bryan Adams, Loreena McKennitt, Nelly Furtado, Sarah McLachlan, & the tribal dancers;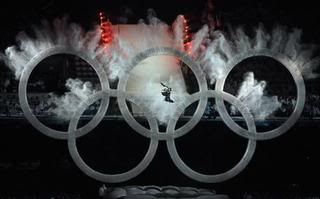 men's speed skating - especially Apolo Anton Ohno & Shani Davis;
ladies' skiing - especially Elisabeth Goergl, Julia Mancuso, Lindsey Vonn, & Ophelie David;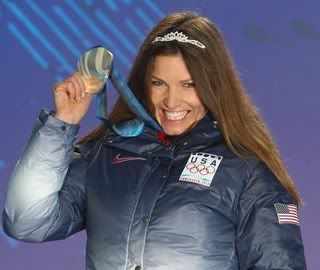 men's skiing - especially Bode Miller;
& men's snowboarding halfpipe - especially Gregory Bretz, Louie Vito, Peetu Piiroinen, Scott Lago, & Shaun White.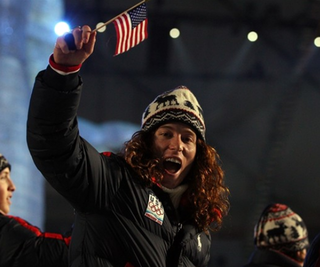 But figure skating has always been my favorite winter Olympic event, since I was a little girl. I love
the balance of grace&speed,
the choreography,
the elaborate costumes,
the music,
etc.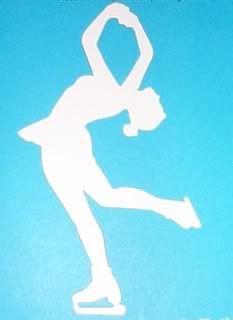 A few years ago, my mama took me to a Stars on Ice show for my birthday. We got to see
Jamie Sale & David Pelletier,
Jenni Meno & Todd Sand,
Nancy Kerrigan,
Oksana Baiul,
Scott Hamilton,
Todd Eldredge,
& Yuka Sato.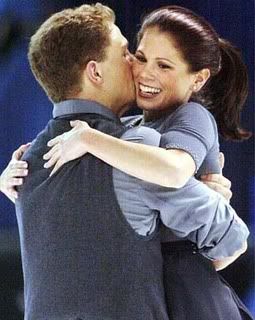 It was amazing!
If I had to pick just one figure skating event to see, I'd probably choose pairs. Although the skills aren't usually quite as difficult, I love the added element of keeping all of the jumps completely in sync with each other. I think it is so impressive when they manage to look like mirror images while they spin&twirl!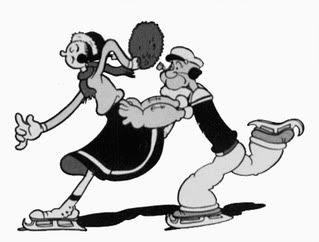 My favorite pairs this year (& yes, I know some of these are technically ice dancing):
Aliona Savchenko & Robin Szolkowy,
Anabellee Langlois & Cody Hay,
Meryl Davies & Charlie White,
Sinead Kerr & John Kerr,
Tanith Belbin & Agosto Benjamin,
Xue Shen & Hongbo Zhao,
& my favorite favorite favorite pair...
...Caydee Denney & Jeremy Barrett!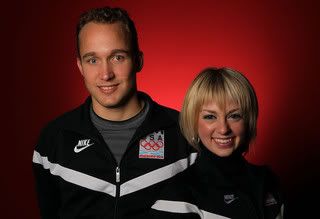 I definitely think they are a pair to watch in 2014, as this was their first Olympic outing. They are just so fun to watch! Loved their costumes&music for each skate. & I think Caydee Denney is just so
adorable,
cute,
sassy,
& spunky!

I also loved so many of the spectacular performances by the men's & ladies' singles figure skating - especially
Cheltzie Lee,
Evan Lysacek,
Joannie Rochette,
Johnny Weir,
Kim Yu-Na,
Miki Ando,
Mirai Nagasu,
Rachael Flatt,
& Stephane Lambiel.
& I am already looking forward to the 2012 summer Olympics in London - just that little one-minute preview they did after the closing ceremonies has whetted my appetite!