Here are some of my favorite pretty things I came across recently,
from the spring 2010 L.L. Bean catalog for women,
that I need to convince My Prince to whip out the plastic for...
I received the spring 2010 L.L. Bean catalog for women, in the mail a couple weeks ago, & I was pretty impressed with it. I've gotten the L.L. Bean catalog for years - since high school, anyway, if not before that. Some seasons I think, "Oh, yeah, same old L.L. Bean." Which isn't a bad thought at all. L.L. Bean is
cardigans,
classic,
khaki,
monograms,
nautical,
oxfords,
plaids,
preppy,
seersucker,
stripes,
sweaters,
etc.
These are all good things. But sometimes I find the catalog selection a bit predictable, & therefore am admiring, but not wowed.
This season's catalog says,
"new year,
new products,
new prices,"
on the cover, though, & it seems to be true! I'm delighted!
Perfect for how the weather is right now, almost spring but not quite warm enough to go without sleeves. Perfect colors to coordinate with my many navy&pink Lilly items.
Love this with khaki shorts & my
Sperry top-siders
that I end up wearing almost every single day.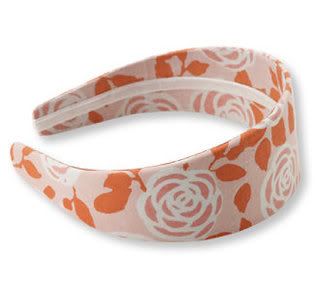 I've been a big fan of headbands since girlhood, long before Blair Waldorf "brought them back," though I admit I kind of appreciate that she did. I love all of the Bean's headbands, but this is the most feminine&pretty, I think. & I need to restock my headband collection, as Pretty Little Bare Feet has played a bit rough with a couple of my favorites & broken them. =(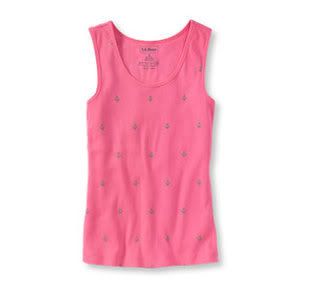 Love this. Especially layered over the
solid ribbed tank
in glen green, as they style it in the catalog. Perfect for casual outdoors.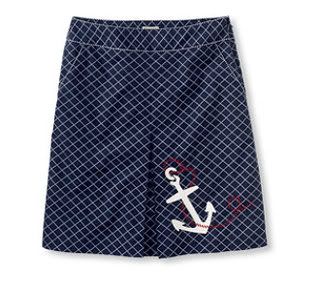 Love this, though I'd probably style it a bit differently than they do in the catalog. I'd probably pair it with a solid white lightweight sweater. The catalog has it with a white sweater tied at the neck over a red tee, with a printed tote & printed sandals. Cute, but just too much for me. The skirt has enough print that I'd probably keep pretty much everything else solid white.
T.G.I.F.! What do YOU want this weekend?