Here are some pretty things I've come across this week,
from some blog
or catalog
or friend
or magazine
or another;
or just from my own browsing&shopping&surfing,
that I need to convince My Prince to dole out the cash for...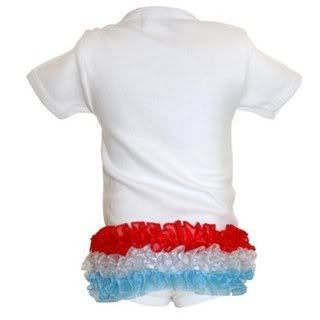 Yes, my lovely liberal followers&friends (bless your hearts), there is also a "Little Democrat." But seriously, whatever your party preference, how stinkin' adorable are these little boogers? & they're inexpensive! How much do I love Target for their consistently awesome efforts to keep us all cute for less! I have not been in the store since I came across this on the website, but I don't think it was listed as an online exclusive, so I am going to keep an eye out for it when I go grocery shopping at Target tomorrow.
(Have y'all noticed that the Target website doesn't do the same markdowns as your local Target? Sometimes they don't discount the same merchandise at all, even after it's been clearanced at the store.)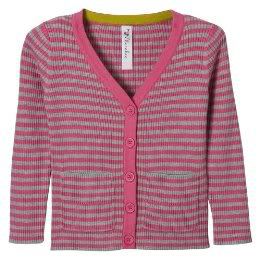 I bought this
long-sleeve stripe sweater in angus pink
, at our local Target, for Pretty Little Bare Feet. I paid something like $6.49, but it is still $12.99 on the website. Just something to be aware of!
I have also recently come across some deliciously cute new spring&summer clothes for Spoiled Pretty Little Bare Feet at the always reliable Gap.
(Yes, you remember what I said about how I worked for Banana Republic & Gap all through college, right? It's true...for whatever reason, I still maintain a degree of loyalty to them today. They were a great company to work for, their clothes are usually classic - but still trendy enough to merit looking at the new merchandise, I pretty much never have to try anything on because their sizing is so consistent, & they always run fabulous sales - & I have to admit I really, really miss the awesome employee discount.)
Remember the
search for Pretty Little Bare Feet's new bathing suit
? It continues. Unless I end up picking this one up next time I'm at the Gap. Which may be in the next few days, depending on where we decide to stay during our little almost-spontaneous, delayed-again jaunt to the beach. It's obviously too cold to actually get in the ocean, but most
beach houses,
condos,
& cottages
are limited to outdoor pools. We had a less-than-stellar experience with our pet-friendly hotel last year, though, & we don't like to travel without the White Dog.
(She gets depressed, has separation anxiety, & usually starves herself. & I can't relax when anybody other than my mama or My Prince is taking care of her instead of me.)
Side note...have any of you ever used
Vacation Rentals by Owner
? We had friends use them for trips to California & Vancouver, & they suggested it. We've rented through agencies that put us in direct contact with the owners, for the rental, but we've never used this exact kind of company. I'm interested in reviews?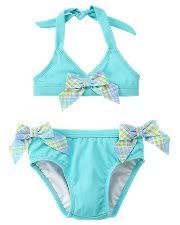 This is another bathing suit option I've found that I really, really love. In fact, I love pretty much every single item in the
Tropical Sea collection
at Janie&Jack. This is such a cute shop for baby&children's clothing,
& it feels like it's almost undiscovered in my area,
although I used to live amongst more mommies that were hip to it,
& I do see it pop up in a blog or magazine every now&then.
& they have such cute little boys' clothes, too. My friends that have sons always lament to me how hard it is to find cute little boys' clothes, but I think they're everywhere if you just make an effort to look beyond the convenient, local places to shop. I admit it's nice that I sometimes find cute little things for Pretty Little Bare Feet when I'm grocery shopping at Target. But if I'm ever the mommy of a little boy, & am unimpressed with everything I find at the "usual" shops, you can bet I'll be scouring
Etsy,
Janie&Jack,
& every other little boutique or designer shop I've got bookmarked.
I know you'll be so surprised that I'm closing out this post with two items at the top of my neverending Lilly Pulitzer list...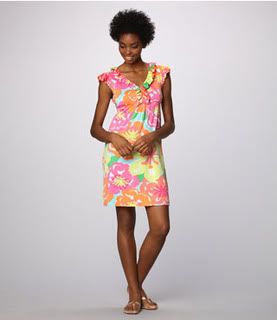 I'm coveting this particular dress right now because it was finally
nice,
sunny,
& warm enough
out today that My Prince & I took Pretty Little Bare Feet & the White Dog for a relaxing walk around the neighborhood this afternoon. It's not quite feeling like spring yet, but after a ridiculously bitter&long winter, a couple days of sunshine have got me in the mood for spring.
& I know I'm going to need a go-to dress for the day-to-day
book clubs,
errands,
grocery runs,
lunch dates,
meetings,
playgroups,
shopping trips,
storytimes,
etc.
I hear great things about the comfort&fit of this pretty little dress, & mygoodness, it's so colorful&cute!
I love dresses, especially when the weather's warm. I find them so much more comfortable than jeans or pants, & they're an effortless way to look chic&put-together. I feel like if I'm in a cute dress, it might not be quite as noticeable if I didn't have the time to do anything other than put my hair up, or if the only makeup I've applied is moisturizer&lipstick.
But...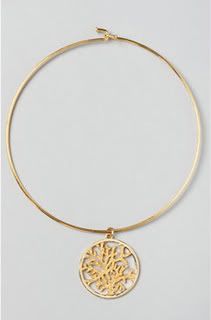 ...if I do end up in
a crewneck,
or tee,
jeans,
or shorts,
I'm pretty sure the quick addition of this gorgeous little necklace will style up my basics. & it's only
$48
! That is a
steal!!!
I am also soinlove with a magnificent little bracelet I found at my closest Lilly Via shop...it is a multistrand pearl bracelet, with a pink gem turtle charm. There were several different colorful charms, on similar bracelets, as well. The associate I spoke with that night claimed the bracelet was "a Lilly," but I'm fairly certain that she was incorrect. I think I keep up with Lilly pretty well, & I haven't seen any mentions of anything like it anywhere. Nor was I able to find anything like it when I looked it up online at home, to show My Prince. Any ideas? I'm going to drag him in there to see it with me anyway, as I don't who care who makes them - they're beautiful. & I want one!!!
T.G.I.F.! What do YOU want this weekend?