Okay, so I did, initially join the fun of
Sips of the South
one week late. So it's completely excusable that I am still one week behind, on this, the fourth week of it...right? Riiight???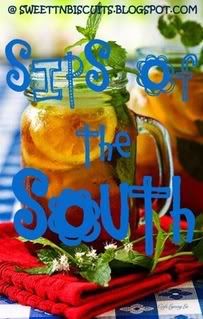 So...what
is
a true
Steel Magnolia
?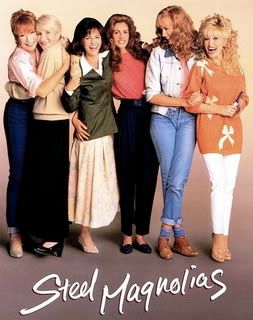 Steel Magnolias are
complex creatures,
full of what some would perceive to be "contradictions"...
...much like the name implies.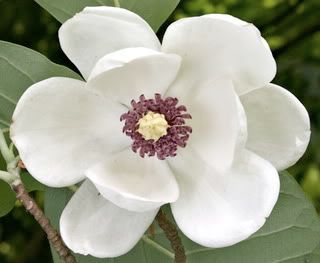 A true Steel Magnolia is...
dainty, delicate, & feminine, like the magnolia flower itself;
yet conditioned to be strong&sturdy, like the metal steel;
beautiful - or at least proud enough to keep up the minimal maintenance necessary to exude beauty&confidence on the outside;
dedicated to her family & her "people" - fiercely protective of her children, & steadfast in "standing by her man," a la Tammy Wynette...usually "matriarchal," & probably motherly toward coworkers, friends, sorority sisters, younger siblings, etc., whether or not she has her own children;
emotional & truly able to empathize, but able to maintain a calm stoicism, or a carefree demeanor, when the occasion merits it;
social, in that way of "bless her heart" Southern women - always able to overcome shyness in the interest of politeness, always able to find funny or kind words to say...or at least able to cushion unkind words with kind sentiments;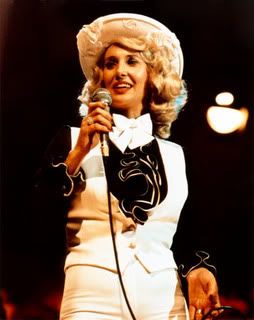 "Stand by your man. Give him two arms to cling to, & something warm to come to."
-Virginia "Tammy Wynette" Pugh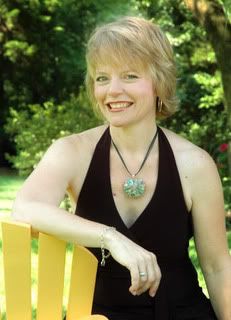 "Jehovah's Witnesses are welcomed into my home...You gotta respect anybody who gets all dressed up in Sunday clothes & goes door-to-door on days so hot their high heels sink a half-inch into the pavement...The trick is to do all the talking yourself. Pretty soon, they'll look at their watches & say, 'Speaking of end times, would ya look at what time it is now?!'"
-Celia Rivenbark
True Steel Magnolias share unbreakable bonds with other Steel Magnolias, bonds that never have to be spoken of to be felt&known. These special friendships are bound by
common values,
loyalties,
& understanding.
My mama is all of these things.
My granny was all of these things.
I grew up with
church ladies,
friends' mamas,
great-aunts,
teachers...
...that were all of these things. & now I am amongst my own circle of friends&sisters that have implemented this magical way we've been raised, into our own families&lives.
(& I've been so truly excited to find a community of blogging Steel Magnolia ladies!)
It's a blessing to have been born&raised in the South, truly in the heart of Dixie, where I have been brought up by such ladies, & have been influenced to (hopefully) embody (at least a few of) these
attitudes,
characteristics,
& values
myself. I hope that I am setting some Steel Magnolia examples for my own Pretty Little Bare Feet to learn from.
But because I do not wish to use the likenesses of all of these wonderful women on my blog,
without their consent
(although I am of course complimenting them all);
& because I do not have a treasury of their photos from which to draw for this post
(& we all know blog posts are better with PHOTOS!)...
...I would like to share with you some more recognizable, well-known characters&ladies that represent the Steel Magnolia spirit. & I will also share with you some good ol' quotes about this rare breed of lady.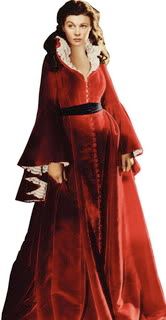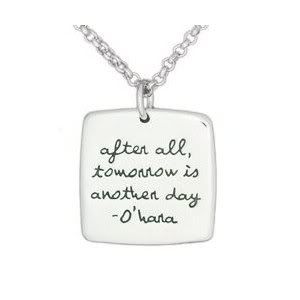 "After all...tomorrow is another day."
-Katie "Scarlett" O'Hara Hamilton Kennedy Butler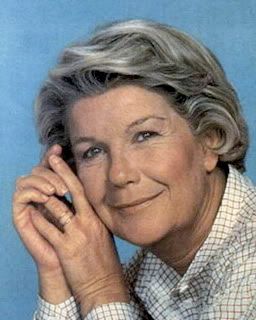 "We may be right, & we may be wrong, but we're Ewings, we stick together, & that's what makes us unbeatable."
-Eleanor "Miss Ellie" Southworth Ewing Farlow
"I don't understand people who like to work, & talk about it like it was some sort of...duty. Doing nothing feels like floating on warm water to me. Delightful, perfect."
-Ava Lavinia Gardner
"Many people worry so much about managing their careers, but rarely spend half that much energy managing their LIVES. I want to make my life, not just my job, the best it can be. The rest will work itself out."
-Laura Jeanne "Reese" Witherspoon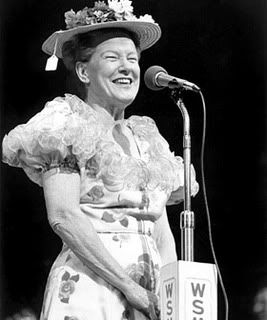 "God has a plan for all of us, but He expects us to do our share of the work."
-Sarah Ophelia "Minnie Pearl" Colley Cannon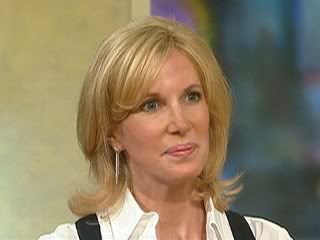 "If the investigation had been handled properly during the first ten days, the world would not have witnessed&experienced the pain&suffering my family & I have endured. For the rest of my life, I will continue to be the voice for my daughter, seeking justice in Aruba. Every parent would want the same justice for their child."
-Elizabeth Ann "Beth" Holloway Twitty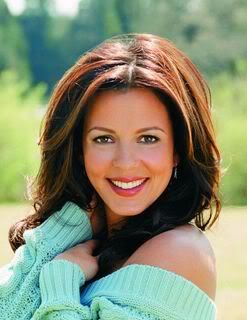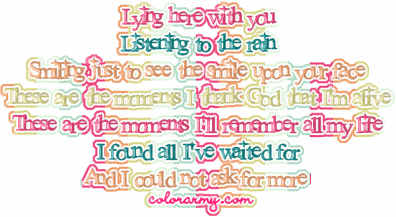 "Lying here with you, listening to the rain, smiling just to see the smile upon your face; these are the moments I thank God that I'm alive. These are the moments I'll remember all my life. I've found all I've waited for, & I could not ask for more."
-Sara Lynn Evans
"We are the flames of the fires, the whirling of the winds. We are the waters of the rains & the rivers & the oceans. We are the rocks & the stones. & now by the power invested in me, I declare we are the mighty Ya-Ya priestesses. Let no man put us under. Now our blood flows through each other, as it's done for all eternity. Loyal forever. We raise our voices in the words of Mumbo Gumbo...YA-YA!"
-Viviane Joan "Vivi" Abbott Walker
"I'm not the one who was elected. I would never do anything to undermine my husband's point of view."
-First Lady Laura Lane Welch Bush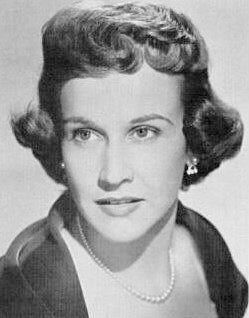 "I'm not going back in there again, not this time, never going back, never."
-Stella DuBois Kowalski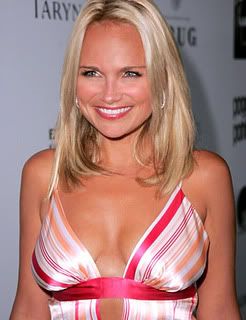 "I used to want to be tall, & thought, 'If I were tall, then people would say I was pretty & not cute.' & then I realized that there are worse things than being called cute."
-Kristin Chenoweth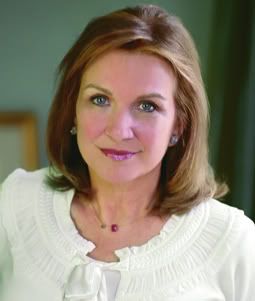 "You're going to have a tomorrow, & if you're going to make that tomorrow count, you have to buck up today."
-Mary "Elizabeth" Anania Edwards