Here are some pretty, Valentine-worthy things I've come across this week,
from some blog
or catalog
or friend
or magazine
or another;
or just from my own browsing&shopping&surfing,
that a Valentine you or I know might want to unwrap...
My little is all my little girl. She loves bright pink as much as her mommy does, & we incorporate a lot of elephants into her collections because My Prince is such a big University of Alabama fan. & we love wooden toys -
classic,
durable,
easy to clean,
pretty to look at.
Finn's Finds is a neat little children's shop, too. & they have a sale going on right now that takes 30% off of everything with the code "bemine". They are also donating 10% of all sales through the end of the month to Doctors Without Borders, in response to the earthquake in Haiti. Oh, & free shipping if you go hog-wild & spend more than $150.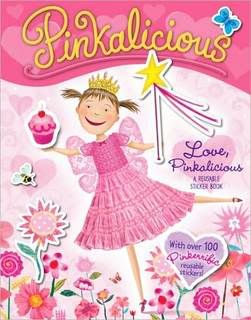 We recently checked
Pinkalicious
out at the library, & as I stated before, Pretty Little Bare Feet loves all things pink as much as her mommy does - this book is no exception! We decided just to go ahead & buy a copy for Pretty Little Bare Feet's book collection, & we were delighted to find
Goldilicious
&
Purplicious
, too! I also found this adorable special little sticker book,
Love, Pinkalicious
, which is perfect for Valentine's Day. & Pretty Little Bare Feet has recently become fascinated by stickers, so she'll be delighted.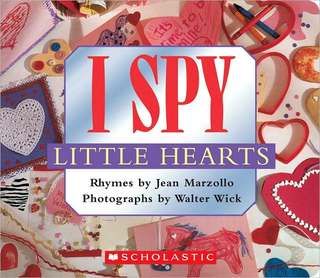 I am an avid, avid bookworm, & lucky for Pretty Little Bare Feet, I like to buy children's books as much as I like to buy books for me! This means that she ends up with a lot of books as gifts for all of the little Holiday gifts I put together for her. I do try to pick things that she'll be able to enjoy right now, too, so I was really excited to find that there was a board book edition of this little Valentine treasure. I am picky, picky, picky about what I will allow on my television, & since Pretty Little Bare Feet is barely a year old, she doesn't get much television at all. I do allow the twenty-minute snippets of "Elmo's World" at the end of Sesame Street, if we are at home. I also play a Baby Einstein every now&then, if I need to
blow-dry my hair
or make a phone call
or something.
& because I know she's going to want to watch more television as she gets older, I've already started the vetting process for which children's programming is welcome in my home. I like most of what comes on HBO Family, & My Prince really likes I Spy. It's a really cute little show, & Pretty Little Bare Feet loves the catchy little songs & the "Whoop! We found it!" cheer that they do. We've already found some I Spy books&DVDs to add to our collections, & I'm excited to add this one for Valentine's Day, too.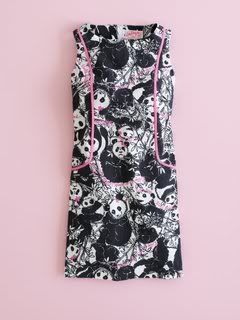 I know. I've gone
on
& on
& on
about how in love I am with my new Lilly Pulitzer Pandamonium original tote that I got from My Prince for my birthday. So how fitting would it be to get a followup shift dress for Valentine's Day? Now I wouldn't ever carry the tote while wearing the dress (that'd be a bit much, even for me!). But I do love the dress, especially picturing it balanced out with
a black cardigan,
black flats,
& a black handbag.
(& Lord knows, I've got enough black accessories to even change that up a bit!)
By the way, I believe they are sold out of the pre-order on the Lilly Pulitzer website. At least, I can't pull it up anymore. That link is for one of my favorite Lilly Pulitzer Via shops, though,
the Pink Pelican
. They are fabulous.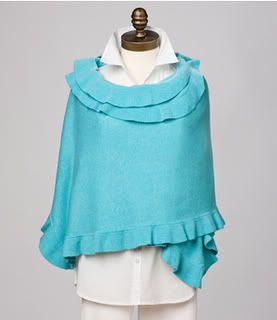 Oh, & how I would love to wrap myself up in this to get through the rest of this ridiculously frigid&long winter (even here in the South!). I love this shade of blue, too, & My Prince usually jumps at anything blue or green that I pick out, as those are two of his favorite shades for me to wear, & they are not usually two of my first color choices for my clothing.
T.G.I.F.! What do YOU want from

your Valentine

this weekend

?