I wish I could play a character's role in a book, & it would be...Cornelia Brown, from Love Walked In, by Marisa de los Santos.
Ooo, I am
so
excited about this one! It's ambitious of me to even hope to do this, but I'm so excited about this one that I'm going to try to read
every linked Wishful Wednesday post
for it! So I can read about booksbooksbooks, & add even more to the already overwhelming, ridiculous to-read lists&stacks of books I've already got! Woo hoo!
Cornelia is one of my favorite characters, from one of my favorite books that I've read for my book club.
Belong to Me
was actually the book club pick, but I just couldn't stand to
read a book,
that I knew was the sequel to another book,
without actually reading the first book first.
(Neurotic? OCD? Maybe a bit of both, & I've never denied it.)
Both are great books, which I highly recommend, even if you think it looks like "chick lit," & you think you don't like chick lit. It's much deeper than that, but if you like chick lit, it's for you, too.
Cornelia is a classic film junkie, & her story's references to so many classic films inspired me to create a list of classic films I need to see.
(Another day, another list.)
Her story is, yep,
a romantic one,
but it's surprisingly not predictable,
even when I thought I had it figured out.
& it's definitely got a much bigger twist than your usual fluffy chick lit's, "Oh, she lost her job," or, "Oh, no, she made a huge mistake...will he ever forgive her?!"
She manages a Philadelphia coffee shop, despite being overeducated&overqualified for it. Because she loves it! I can relate to that,
as my law degree sits upstairs in our "office,"
neither framed nor hung yet,
while I "stay at home" with Pretty Little Bare Feet
(which actually entails leaving home pretty frequently!).
& I think, secretly, one of the dream jobs I have that appeals to me the most, is to own&manage my own little shop full of
gourmet candy,
& beautiful stationery.
& maybe some coffee, too.
(& in the second book, she becomes a stay-at-home mama, which actually doesn't predict the ending to the first book the way you may think it does. & what I really love is that the books don't portray stay-at-home mamas as unfulfilled, or searching for themselves, or any of the usually cliched, post-modernist, feminist crap, that makes ladies think they can't be fulfilled, happy, or themselves if they commit to being full-time mamas&wives. Pish posh, I say.)
Cornelia is
funny,
high-spirited,
& old-fashioned,
which are all attributes that I think you could use to describe my own character, as well.
& she's a short, tiny blonde (kind of like moi), who I can totally picture Renee Zellweger playing in the film version.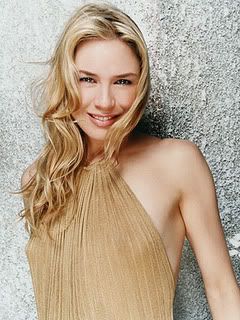 Although I usually get comparisons to Katherine Heigl.
Or Michelle Williams.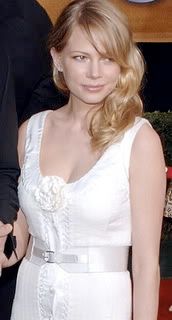 OH - & both of these books are just filled with absolutely wonderful character names, & we all know how obsessed I am with
baby names,
character names,
etc.
So go read both of these books. & maybe think about me every now&then (like when Cornelia, or another of my favorite characters, Piper, does something adorable or witty, hehe). & then let me know that you loved them as much as I did!
(Even though, yes, they are Yankees. If you're going to really picture me, you're going to have to give her a more colorful style, & a Southern accent. ;))