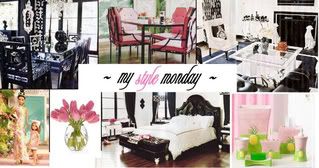 Let me just go right ahead & tell y'all...
...I can't garden.
Can't. Black thumb.
This isn't like with sewing,
where I just haven't really given it my all enough yet to really get the hang of it,
but I'm dying to,
& intend to.
This isn't like balancing the checkbook,
where I can do it,
I'm just slow as Christmas,
& so grateful that My Prince does it for us.
I mean I really. Can't. Garden.
I can keep
doggies,
husbands,
& toddlers
alive. I can do a lot of other things that other people can't do. So I'm not going to beat myself up for not having one teeny-tiny glimmer of gardening
ability,
hope,
or inspiration to create an ability that God didn't give me.
What I do have...is a love of all things pretty (as I've mentioned).
What I also have...is a Prince.
& the good Lord created My Prince just for me, because He knows that I can't garden to save my life, & this man loooves
to create,
landscape,
& tend to the lawn&garden.
At our old house, we had a huge yard that needed some serious TLC when we moved in. We moved in right at the start of summer, & we didn't have an infant to care for back then. So My Prince put his
heart,
soul,
& muscle
into creating a little sliver of paradise in our backyard. We had
a hammock,
a pretty little flower garden,
a sweet little pond that attracted little birds&fish,
a rose bush in the front yard.
It was beautiful!
& I even picked out a lot of the flowers & planned where they should go. I also picked out all of the lawn
"items,"
& statues,
& things,
so I did feel like I contributed a bit. I even did some digging & getting in the dirt before I got first-trimester nauseated & carried my feeble fanny back inside the house.
So, I have no doubt that My Prince (& I?) will be able to do the same kind of magic in the unloved, overgrown backyard at our new house. We had so much to tend to with
moving in,
new furniture,
paint,
etc.
- oh, & the whole infant thing - that the most My Prince was really able to do last summer was get into a nasty fight with some poison ivy, that was growing wild on one side of the house.
(He lost the first round, but he came back triumphant.)
So, I present to you, My Style Monday readers, the garden-y, outdoorsy, side of me;
told through photos of pretty things, that I could never create or keep alive;
but could pick out a great spot for...
(& would certainly love to spend the time in...I do love to be outdoors!)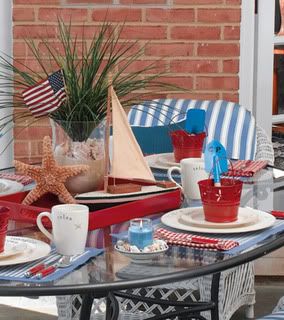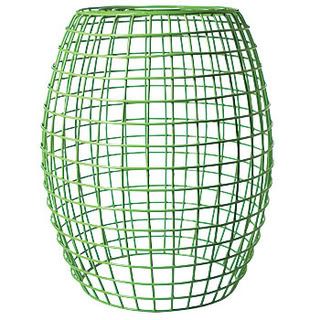 Geometric-Patterned Garden Stool from
HomeGoods

(Kate Walsh's backyard)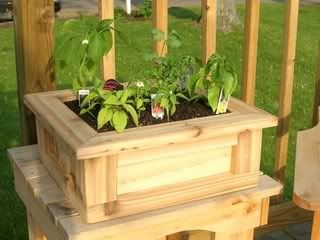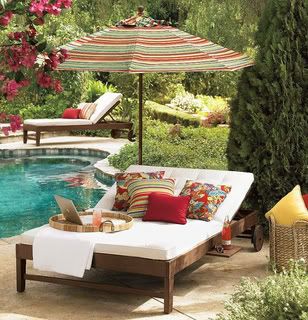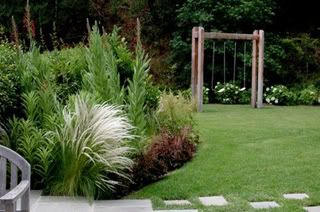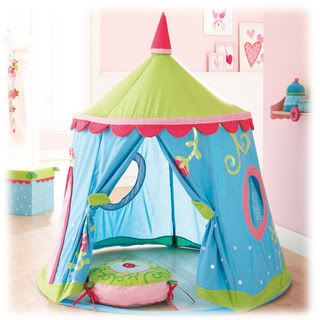 Have a fantastic week! Hope for sunshine, wherever you are!