Well, here I am again, a bit late for this round of
Sips of the South
. But I'll do some catching up now, as it looks like we are on a hiatus this week from
Wishful Wednesday
.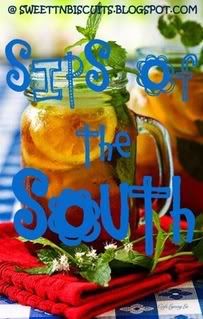 Week 3 is/was "Southern Weddings," to be told with photos of our own Southern weddings, or of a classic Southern wedding that inspires us.
I love that
Sweet Tea & Biscuits
closed her post with a quote from one of my all-time favorite Southern movies,
Steel Magnolias
. Honestly that was the first thought I had when I thought "classic Southern wedding."
This Dixie girl married her honey in a destination wedding in the mountains. We got married in the winter, so it was really cold outside, but we received an unexpected snowfall, so we did most of our photos outdoors, since the church we chose was so pretty, & there was a waterfall on the grounds.
(I was too excited&happy to even feel the cold!)
Since our wedding was a destination wedding (which is what My Prince wanted), & took place on a holiday, it ended up being a pretty small affair (40ish guests), which is probably not what comes to mind for a "classic Southern wedding," but we did have all of the classic elements...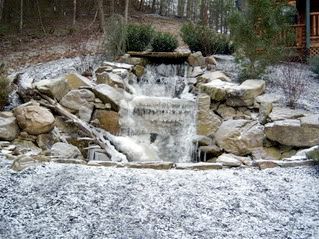 the beautiful church, in the beautiful, natural setting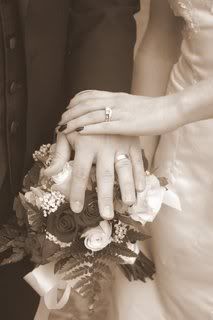 the rings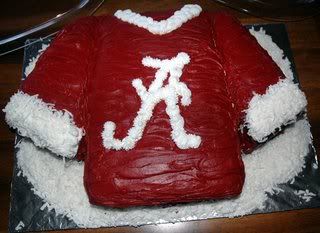 the SEC-football-themed groom's cake
the tiered wedding cake with fondant & frosting flowers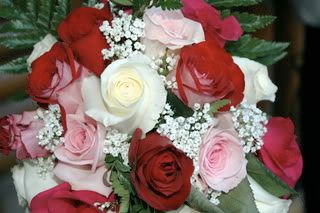 the beautiful bouquets & fresh flowers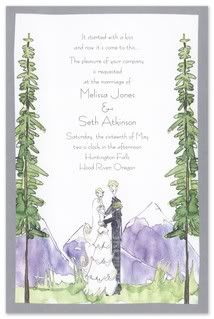 the custom-made, seasonal
invitations
, addressed in handwritten calligraphy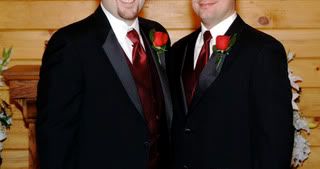 the Southern gents in tuxes
the blushing bride
in the long, delicately detailed white wedding dress,
with the long white train
(Actually my dress was almost an ivory hue. It was my favorite of all that I tried on, though, & I think it was actually more suited to my coloring.)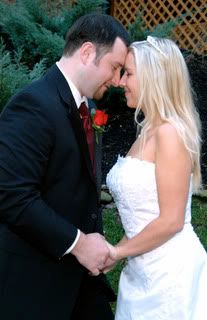 the lovebird sweethearts
the bride's childhood best friend as matron-of-honor
the bride's "canine-in-waiting," the White Dog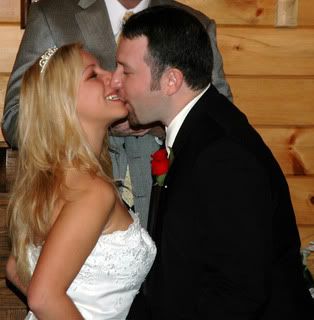 the "you may now kiss the bride..."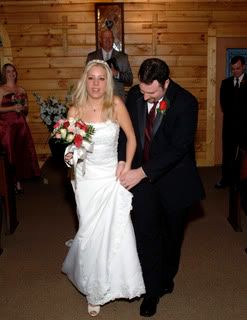 the music...
(I've always hated "Here Comes the Bride," so I walked down the aisle to "What a Difference a Day Makes" by the great Alabama native Dinah Washington - beautiful song; our recessional was "the Happiest Girl in the Whole U.S.A." by Donna Fargo.)
the ceremony performed by the Southern preacherman, with the King James Bible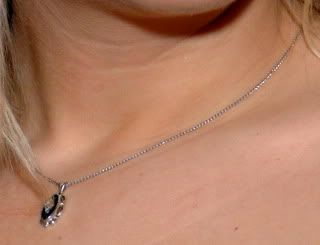 something old...
(my granny's necklace that she & my mama also wore on their wedding days)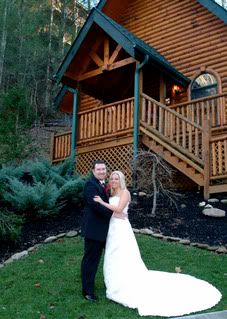 something new...
(my wedding dress)
something borrowed...
(my friend's University of Alabama garter)
(& yes, I did have something blue, too! ;))