This is another one of those recipes I've made that I am just kicking myself for not having taken photos of. I believe the last time I made this recipe was back at the start of football season this past year, which we kicked off at our friends' house with a merry bunch of our dearest&nearest.
These were an ABSOLUTE HIT. For some reason, I find that everybody seems to be intimidated by smoked salmon - don't be! It's ready to eat, straight from your local gourmet grocery or Target supermarket (whatever your preference may be).
(As I mentioned, I did not think to take photos back when I made these. The photo below is not mine, but it is the closest image I could find to what I'm describing. I garnished mine with fresh sprigs of chopped dill, & they were a bit smaller than what this photo features. I didn't want you to be totally in the dark, though, if you decided to prepare this yummy party favorite!)
cream cheese & dill toasts with smoked salmon
(yield: 12 servings)
24 1/2-inch-thick diagonal slices from one French bread baguette
olive oil
1 8-ounce package cream cheese, room temperature
2 tablespoons chopped fresh dill
8 ounce smoked salmon
*Preheat oven to 375 degrees. Spread French bread baguette slices out on lined baking sheet. Lightly brush both sides of each bread slice with olive oil. Bake until toasts are golden on both sides, turning once, about 8 minutes total.
*Stir cream cheese & dill in small bowl to combine. Spread mixture over toasts. Top with smoked salmon & garnish with fresh dill sprig. Serve warm or at room temperature.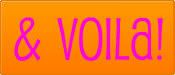 Delicious! So, so delicious! I didn't bring a single one back home with me. Oh, & I almost forgot to mention where I discovered this fabulous recipe - my favorite, prettiest book on my countertop!...
I also froze cherries&grapes all day before the party & brought them, using a really simple method, which I'll outline for you below. You wouldn't believe how many people had never heard of or thought to freeze fruit! So refreshing & light on a hot summer night in the South! & guilt-free!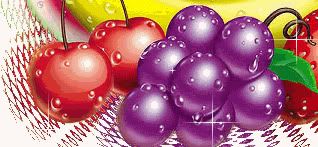 frozen cherries&grapes
a bunch of cherries
a bunch of grapes (seedless)
white sugar (or natural sugar substitute)
*Wash cherries&grapes.
*While still wet, roll in sugar.
*Freeze in a Tupperware container.
*Serve frozen.
(Warn your friends that the cherries have pits!)