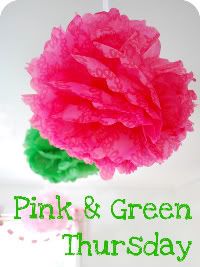 Well, since we are soon embarking on our big adventure to Orlando, I thought I'd devote this week's
Pink&Green Thursday
to the Mouse himself.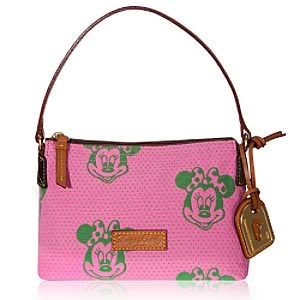 I can't really envision carrying this for myself...I am pretty sure I've grown out of both my Minnie Mouse accessory & my Dooney&Bourke phases.
But I believe my very first "designer" handbag was a Dooney&Bourke, which I received as a gift from my father&stepmama when I was all of about ten years old. I carried it pretty much all the time, for at least three years or so, & loved it until its worn-out death. That was back when they had the little duck head on the front, remember? & you could tell a faux knockoff from the real thing by making sure the little duck's head was turned in the proper direction? Anyway, Dooney&Bourke's popularity faded, at least where I lived, until they had a resurgence at some point when I was in college, & I acquired a couple more.
But while the occasional colorful
Coach
handbag still catches my eye, I've been spoiled by carrying a
Rebecca Minkoff
handbag for too long - now I seem to think I can't "go back."
But even though I can't picture myself carrying this little pouchette, it is something I can absolutely see Pretty Little Bare Feet carrying around in a few years. I am not so silly as to actually buy her one when she is this young! That's one of the reasons I've held onto some of my old handbags&wallets - she can play with carry those until she's older!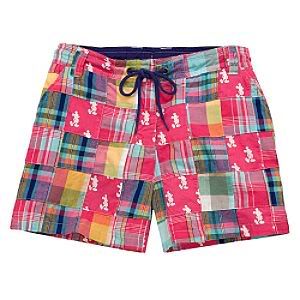 No, I am not planning on adding these to my regular golf wardrobe - not that there would be anything wrong with anybody doing that! I am just not sure I am young enough to dress with characters adorning my clothing anymore - even subtly! But I do think they'd be adorable, even on somebody my age, if I were playing golf - or maybe even just sightseeing - while we were at Disney World!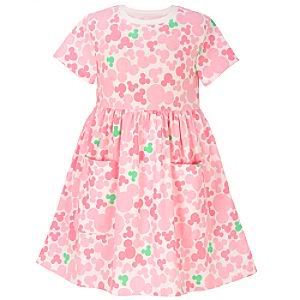 Yes, there is in fact a matching dress for women...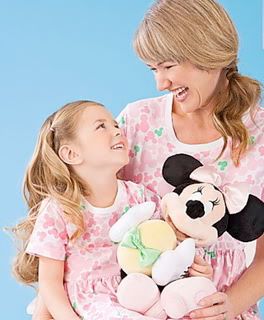 But I just don't think I could do it.
Maybe.
I am not opposed to
occasional
matching. I love the idea of Pretty Little Bare Feet & me wearing some of the matching
Lilly Pulitzer
dresses for mamas & their Minnies. But I believe most of those dresses are generally designed just a bit differently, so that a toddler isn't wearing the exact same
fit&style
of dress that her mama is wearing, even if the print is the same.
I'd certainly have to try it on & see...
...but either way, that pink&green Mickey Mouse dress for girls is as cute as can be!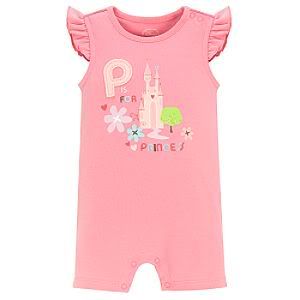 I'm pretty ticky about the "Disney princess" trend. It's that whole
annoyed by characters that are oversaturating the market
hangup of mine...but I'm not
opposed
to
all
Disney princesses. I just have a preference for more classic, understated clothing&toys for Pretty Little Bare Feet. & that sweet little pink bodysuit fits my bill. ;)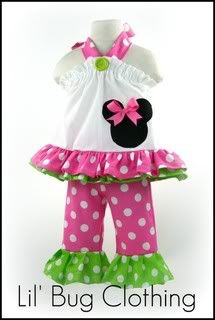 Well, we did already buy a little
pink&green personalized mouse ears tshirt
for Pretty Little Bare Feet. & it's a bit late to buy this little outfit to pack in the suitcase...but oh, how adorable. This little shop definitely just got added to my Etsy favorites!
a Lilly beach towel,
& Lilly drink umbrellas;
&
a Lilly Pulitzer for LeSportsac umbrella!