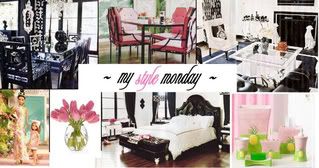 I've really missed doing
My Style Monday
for the last couple months. I know that the amazing
Short Southern Momma
has a
lot
on her plate right now, though, & my thoughts are with her! She is a wonderful blogger (&blogfriend!), & she has been such a bloggy inspiration to me!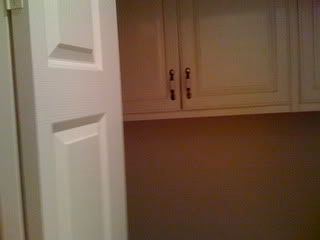 (photo of my laundry "room," from before we moved in)
Okay, so we don't actually have a laundry room, but we have this laundry nook in a hallway leading to the guest bathroom, which is off to one side of our main hallway downstairs. I love that it is
tucked away,
out of the way,
behind closed double doors.
& I love the built-in cabinets above the washer&dryer, which house
all of our laundry paraphernalia,
as well as some other cleaning supplies,
& our board game collection...
I almost always have the double doors closed. But I am one of the few odd duckies that actually enjoys laundry, which is a good thing since there is a lot of it to be done around here. So one day I would like to beautify my little laundry nook.
Until then I will take some inspirational cues from decorating laundresses elsewhere...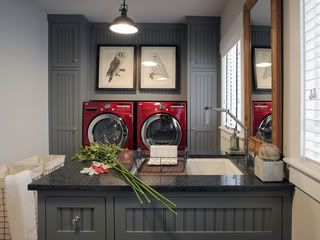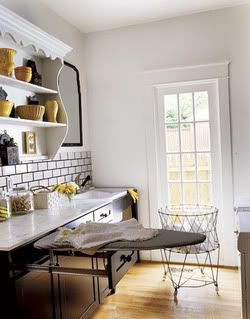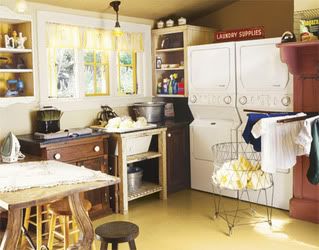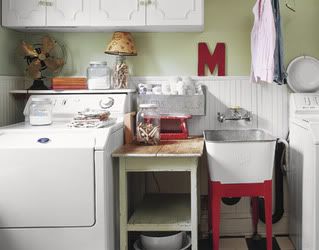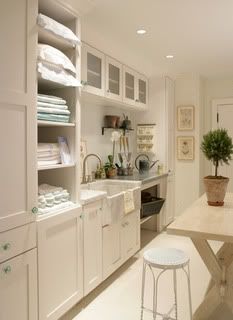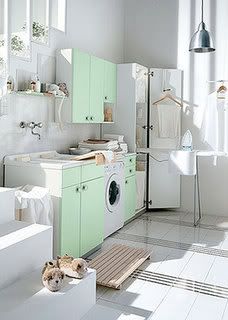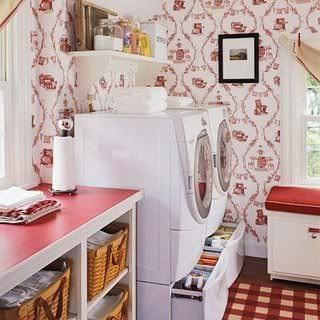 Happy Washing!