"A funny, entertaining novel of love&family for our times: a single woman, who fears she's lost her chance at a family of her own, begins to accumulate an ad hoc one around her.
In the tradition of Elinor Lipman or Marisa de los Santos, Flowers delivers a smart, witty, appealing story of love, family, & community; that breaks the mold of the conventional love story - & will have readers cheering.
Everyone around Prudence Whistler, thirty-six, seems to be settling down. Her once single girlfriends have married & had babies. Her gay best friend is discussing marriage with his partner. Even her irresponsible younger sister Patsy is the single mother of a two-year-old. But when Pru panics at losing her mediocre boyfriend of two years - & begins to see the door to her traditional family life closing - she accidentally finds something even better: a new definition of family&happiness. First, it's the crazy cat that moves into her apartment. Then come Pru's headstrong sister & two-year-old niece. Then the niece's dog, the sister's ex-boyfriend, &, ultimately, Patsy&Pru's widowed mother. With the strength of her modern new household, Pru musters the confidence to open the dress shop she's always wanted in town - & discovers an extended family of sorts, in the community of shop owners & devoted customers. It's only then that she ends up with the man of her dreams. Endearing, romantic, & satisfying,

Nice to Come Home To

is a charming, crowd-pleasing debut."
(from the synopsis)
I am honestly surprised that this book hasn't been all over the bestselling lists & chick lit racks.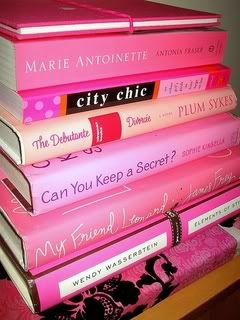 (You know the ones...that endcap at Target, filled with books that give off a vibe of, "I don't read romance novels...those are trashy. I read funny, modern, smart novels - call it chick lit if you must, but this book is really good! Really!" What? Y'all don't have that little dialogue going in your head whenever you select a book that you'll be seen reading in public? Yeah, well, the intellectual part of me gives my girly self a hard time sometimes.)
According to the author's
blog
, there is actually another novel of hers out there somewhere, but I am unfamiliar with what "on the market" actually means. It apparently does not mean that it is available to buy yet. & I'm intrigued by this memoir she's apparently writing now...about her "spiritual journey from WASP nest to Judaism." Sounds delightful...
...& Nice to Come Home To is also a delightful read! I read it at my mama's house last year, when we were transitioning between our old house in our old city; to the new house we were waiting to close on in our new city.
(Okay, so we were grownups who moved in with my mama for the better part of two months. It saved My Prince from a 150-mile commute to his new job!)
Anyway, my graduation from law school was during this period of time. One day after all of the studying was done, I started itching to open up a new book to read. But all of my books were packed up in boxes in some storage unit I had never even been to. & in the town my mama lives in, Walmart is the only place to buy a book.
(I have vowed to keep my child away from the horror that is Walmart, for as long as I possibly can. She is seventeen months old & has never been inside one. I don't think I've even been in one in the year 2010...thanks, Prince!)
So my choices were my mama's books. My mama is a voracious reader herself, but our literary taste isn't always similar. I used to select books that were
too dark,
or deep,
or modern,
or strange,
for her tastes. & she occasionally veers into
Civil War history,
memoirs of survivors of horrific accidents,
or murder mysteries.
Ick.
(Hey, I minored in history - I've read

plenty

of it.)
However,
as I grew older,
& finished my degrees,
I also grew weary of reading the heavy stuff.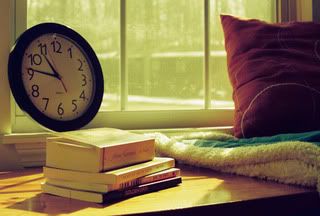 I had to read&think deeply on command for my classes, & I wanted something fun&happy to read in my downtime. Furthermore, as I've matured, I've realized that you can be a
deep,
intelligent,
introspective
person - without being a cynical, depressed complainer that disdains all materialism&vanity.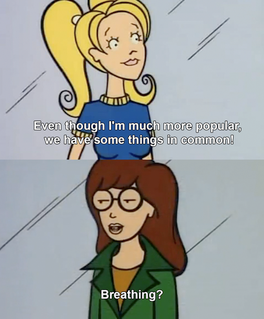 (Or at least that's what I tell myself.)
Apparently, though, my mama had also found herself in a situation or two that had caused her to pick up one of my "fluffy" chick lit books, & yay, she liked them! So I was pleasantly surprised to find a short stack of these kinds of books at her house. She'd accumulated them for me, but had been planning to read them herself before giving them to me.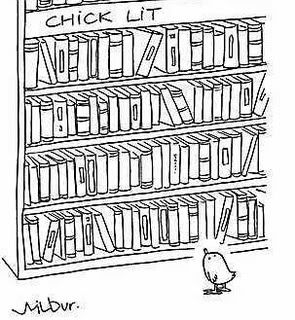 Having read a bazillion chick lit books over the years (gosh, I read Bridget Jones in high school!), I can tell you that while most are entertaining, not all of them are memorable. I have some favorite chick lit authors, but sometimes their books even get mixed up in my head after a few years.
So when I read one that is really good enough to write down the author's name somewhere,
to make sure I keep an eye out for her future titles,
it's definitely worth sharing with fellow readers!
Nice to Come Home To was just this kind of book. I loved all of the relatable characters&scenarios. I also found that the author's style of writing seemed more experienced than a debut.
(If you're like me & enjoy reading all of an author's other books after you've read a good one, you can generally see the progression of the author's writing. First books are often fantastic, but you can sometimes detect a hint of...overzealousness...for lack of a better term. On the other hand, there are those authors who seem to run out of anything interesting to say by their eleventh book. What do I know, though? I've been too chicken to actually finish any writing that I've started.)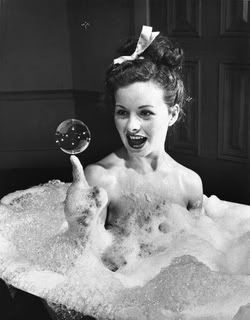 Read this book if you are the kind of girl who takes a bubble bath to make you feel better at the end of a long day. In fact, read it in the bubble bath.
(That is, of course, the best place to read. Made better if the bubble bath is by
Philosophy
, & if you're able to sip a properly mixed gin&tonic while you flip pages.)
Easy read...

yes!
Enjoyable read...

yes!
Thought-provoking read...yes, at times, but you don't have to think too hard if you aren't in the mood for deep thinking!
Would read another book by this author...

yes!