Here are my favorite pretty things I came across this week,
from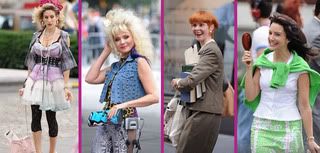 Sex & the City 2!
that I need to convince My Prince to dole out the cash for...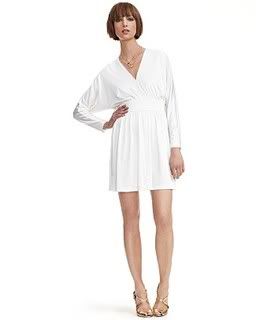 I think this is pretty much the first dress we see Carrie wearing in the film, & it is absolutely one of my favorites!
(& my very favorite boutique, in the city we used to live in, has one in my size! ;))

Miranda shows us the best style we've seen from her yet! I was amazed at the evolution in her style (especially from way back when we first met her), beginning with the fabulous Julien Macdonald gown pictured above, which she wears to somebody's wedding in one of the first scenes of the film. Since I can't even find it available to buy anywhere...I am going to guess that it will not be something My Prince would want to budget for...;)
I did find some other fabulous Julien Macdonald apparel at
Net-A-Porter
- not that I think My Prince is going to find any of them necessary purchases either!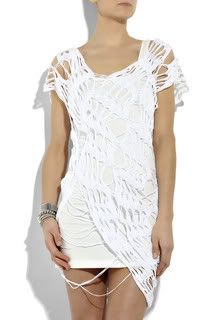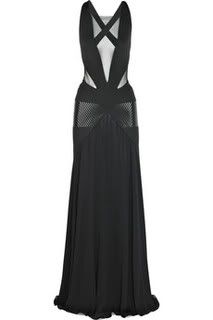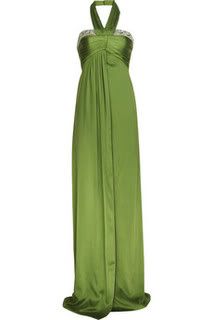 Pretty much everything about the ladies' luxury vacation to Abu Dhabi is
fabulous
fabulous
fabulous.
& the caftan that Carrie lounges around in on the morning that she reads her New Yorker book review...is so fabulous!
But apparently that must be a scene that doesn't have any stills released yet...
...& that caftan must be vintage...
...or for some other reason not marketed all over the place for me to find it to share with you!
So until you're able to go check it out for yourself (& do keep an eye out for it when you go see the movie!), here are some other delightful caftans that have me wanting to lounge around a resort setting ASAP!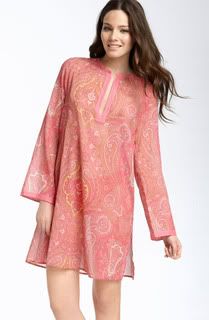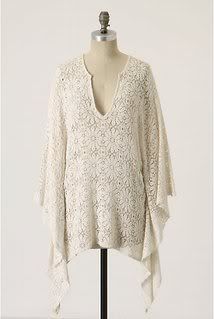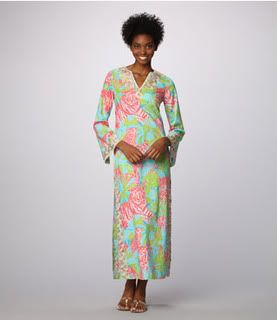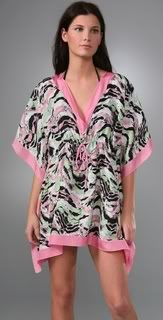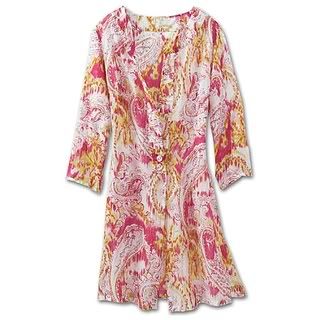 Honestly, I can't believe that my very favorite fashions from the film are from Carrie's & Miranda's wardrobes. I am definitely a Charlotte!

But the other standout in my memory is Miranda's fantastic fedora! I am seriously thinking I need to own a fedora...?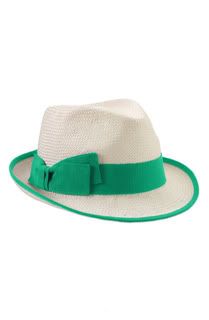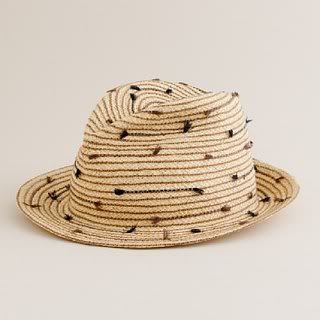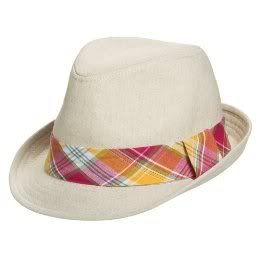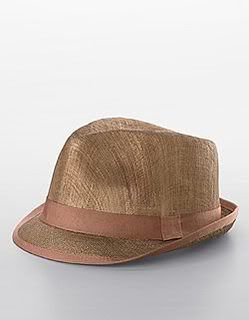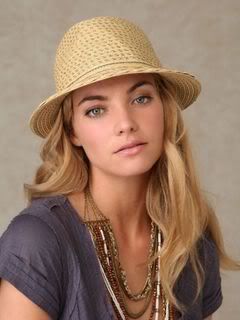 & I guess I must really be growing up...
(Although the bartender at the cinema lounge remarked when he carded me that I look like I "still report to homeroom every morning!" Ha!)
...with all of that fabulous fashion, I've got to tell you, I walked away from Sex & the City 2 absolutely drooling over all of the wonderful upholstery&wallpaper!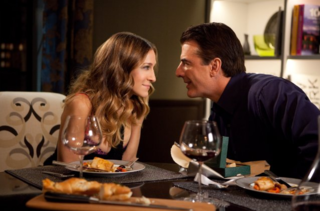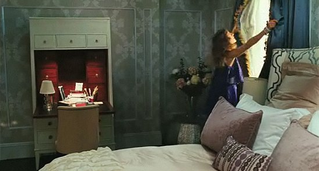 There just aren't enough stills available to share all of the great eye candy from the film - you are just going to have to go see it yourself! A couple of wallpapers that have the same "feel" as some of the other great ones from the movie...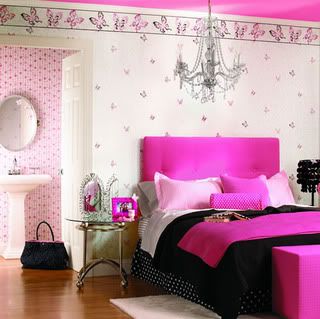 (Y'all are just going to die when you see Charlotte's girls' room...& their bathroom, too! Amazing!)
(Lots of lovely damask, as well!)
T.G.I.F.! What

SEXY STYLES

do YOU want this weekend?