I am so excited that I've found so many cute ladies blogging away about so many shared interests that I hold near&dear to my heart. & y'all are so friendly&sweet, too!
(& do check out her
giveaway
, too; but hurry, it ends SOON!)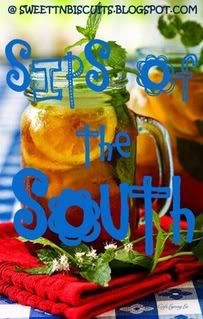 (Ladies were instructed to open their family heirloom boxes & knock the dust off...Some good Southern home cookin' recipes are the goal here.)
To be sure to properly represent the Southern theme of it all here, I decided to share one of my favorite recipes that features pecans, the South's favorite nut.
(Well, aside from Britney Spears. Ha!)
In the South we can find a way to work a pecan into any dish, & we even call calorie&sugar-laden pecan-topped treats like sweet potato casserole "side dishes," so as not to interfere with our dessert plates on Thanksgiving day.
(Because, hey, the main ingredient is a vegetable, right?!)
But as you may remember, I am a baker at heart, & desserts are my weakness.
I believe this recipe came from an old Junior League cookbook. I've been wanting to join the Junior League ever since I graduated college (& thus retired into alumna status in my beloved sorority) & moved back South. But we haven't stayed anywhere long enough yet! However, now that it looks like we've actually
finished collecting degrees,
settled,
& gotten our roots (re)planted,
I hope to join my local chapter during their next provisional period, after I've met the residential requirements.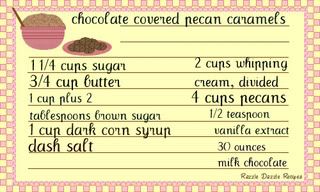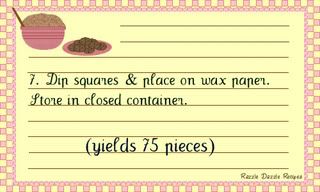 *Please note that these are not "turtles." To make turtles, however, you can undercook this mixture a bit, roll into a ball, & place on wax paper in refrigerator before dipping.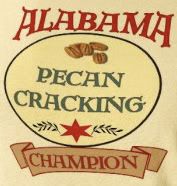 how do YOU pronounce it...?