I so enjoyed a
recent post
about favorite authors by one of my favorite classy bloggers,
Bevy
at
It's a Golden Day...
I have been a bookworm for as long as my mama can remember, which is even longer than I can remember. I am always delighted to find new authors or books to read, or just to share opinions about books with like-minded (or not-so-like-minded) friends. That's one reason I often sacrifice perfectly good sleeping hours to finish books for either of the
two
book clubs I belong to, despite my barely having the time to finish the stacks&stacks of books I've chosen to read in my own "spare" time.
(Ha!)
Anyway, you can imagine my delight when I reached the end of this post about favorite authors & saw that I had been tagged to blog about my own favorite authors! Yippee! I can't think of a better topic for a Sunday evening blog post, especially since last night was a meeting with my monthly Saturday night book club.
(It's the less-structured, wine-soaked one. My other monthly book club meets on Friday mornings & welcomes toddlers in tow. ;))
So, as difficult as it is for me to narrow my looong list of favorite authors down to fifteen, here goes...
Rules...
*List your fifteen most favorite authors.
*Tag fifteen bloggers to list their fifteen most favorite authors.
*Let them know they've been tagged.
(These are *mostly* in alphabetical order, rather than in order of importance.)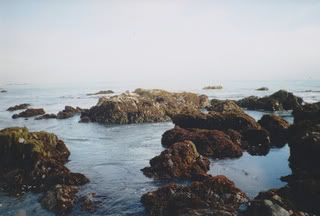 1. God
As a Christian, there is no greater, more influential Book than the
Holy Bible
.
From my childhood beginnings in Sunday School classes at old Southern Baptist churches;
to my hunger to learn more about God & His will for my life, upon graduating high school;
to my reliance today upon what the Bible teaches about marriage, parenting, etc...
He never changes;
He is always the same.
I have a particular fondness for the books of I&II Corinthians, I&II Peter, Psalms, & Ruth.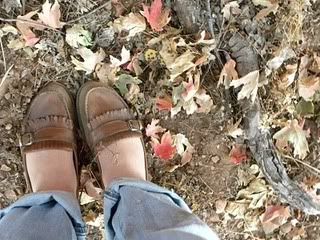 2. Lisa Birnbach
What can I say? Perhaps this blog would not have its preppy inspiration, & it's possible I would not properly "speak" the preppy language, without The Official Preppy Handbook.
(Or at least not so "authentically," anyway...)
Although I am certain my mama can tell you she spotted my preppy leanings all the way back in elementary school, I think most Southern preps grow up in a somewhat different environment from that which is depicted in The Official Preppy Handbook. The South has its own ways, & that extends to its preppy ways. Without the original Handbook, it could have been years before I knew about playing squash or the Top Ten. ;)
&
True Prep
was absolutely worth the wait, & absolutely lives up to the hype!
3. Charlotte Bronte
Jane Eyre
was the very first novel I can remember reading that left me in tears. No other book had moved me so emotionally before that I literally
couldn't put it down
& had to find out what happened to characters I had come to love. I read it as a teenager, without its being assigned for anything, after catching snippets of the old black&white film on television. My interest was piqued, so I obtained a copy of the book & immersed myself in the cold British halls of Lowood&Thornfield. Truly one of the finest happy (bittersweet) endings to be found in literature.
4. F. Scott Fitzgerald
Surprisingly enough, my favorite Fitzgerald novel is not
The Great Gatsby
, although I do love it dearly. My favorite is
This Side of Paradise
. To me there is something that seems somehow more tragic about it, or at least more deeply felt. & the biographies of
Fitzgerald
& his wife
Zelda
are fascinatingly tragic, as well.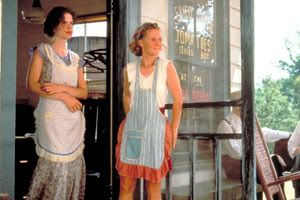 5. Fannie Flagg
I couldn't even tell you how old I was when I read my first Fannie Flagg novel, but I can tell you it was probably "too young." My stepmama had read & thoroughly enjoyed
Daisy Fay & the Miracle Man
, & she had passed it along to my older stepsister.
(Who was probably at least *closer* to an appropriate age.)
My curiosity & voracious appetite for books led me to think I should read it, too. I remember that it took me a looong time to finish - in fact, I think I remember starting it once & giving up, then picking it up the following summer & plodding through it to the end. I was so proud of myself for reading that big ol' adult book. Although I'm certain there were probably some things in there I shouldn't have been reading about, what I remember best about it were
the creatively named characters,
the tales about the pageant circuit,
& the vivid depictions of Southern culture.
6. John Grisham
Probably one of the foundations for my interest in the law profession, the works of John Grisham were my absolute favorite novels to read during the last couple years of high school, into the first couple years of college. I enjoyed quite a few of the legal page-turners, including:
& I actually thought the film versions of
A Time to Kill,
The Firm,
The Client,
& The Rainmaker
were quite good. The Runaway Jury was a good movie...but it had virtually nothing to do with the book of the same name.
Anyway, once I got to law school, all fictional liberties Grisham had taken in his depiction of the legal profession became abundantly clear. ;) I have yet to come across any portrayal of law school, or the legal profession, that can adequately prepare you for its reality!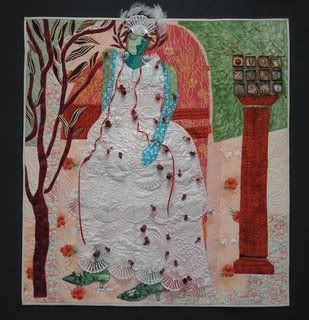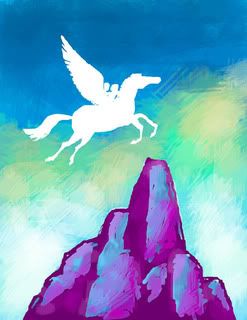 8. Madeleine L'Engle
As a child I loved the most famous of L'Engle's works,
A Wrinkle in Time
. I look forward to reading it again with my own daughter one day; & I think My Prince will also enjoy it, with its many scientific concepts. But years later, as a young adult in college, I realized that there are
sequels
to this book, so I re-read it & then proceeded to read all of its sequels. I found it all every bit as captivating as an adult, perhaps even more so. I also went on to read some of L'Engle's other fictional works, including:
L'Engle was an immensely talented writer, & I think many young readers today could benefit from a revival of her works. Her characters could certainly hold their own amongst the Harry Potters & Lemony Snickets of this generation.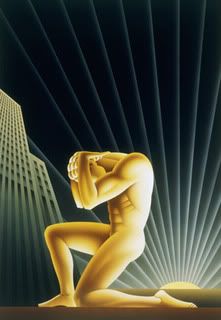 9. Ayn Rand
Although many great authors have written works that have been inspirational & thought-provoking to me, I can think of no other author of fiction that has been so influential to my life. I was introduced to Rand during my freshman year of college, by a professor that also proved to be a great influence on my life. Unlike many readers of Rand's works, I actually began with
Atlas Shrugged
& read
The Fountainhead
afterward. During my college years, I read most (if not all) of Rand's works, both fiction&non-fiction. In fact, I
absorbed
myself in her works, sometimes obsessively.
There are many who dismiss Rand's philosophy because of her lack of religious belief. Certainly there is no one single philosophy I can honestly say I apply to all areas of my life. & because I do try to live a life guided by Christian principles, I obviously dismiss Rand's atheism as incongruent with my own beliefs.
However, when it comes to concepts of individual rights & political theory, I think Rand's philosophy is mostly spot-on.
(I am also a big fan of Aristotle, Edmund Burke, Friedrich Hayek, & John Locke. But no single work of theirs ever actually *changed* my life in the way that Atlas Shrugged did.)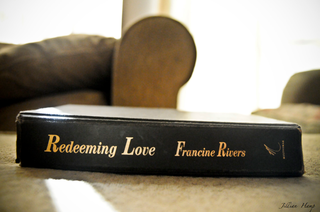 10. Francine Rivers
At the end of my first full semester of law school, I was painfully aware that my Christmas break was going to be my last hope for getting any "reading for pleasure" done before the insane spring semester got underway. Since three of my regular law school lunch pals had insisted I
had to read
Rivers, especially
Redeeming Love
, I spent that Christmas break doing just that. & they were right! You
have
to read
Redeeming Love
, as well as the
Mark of the Lion
trilogy. All are fantastic.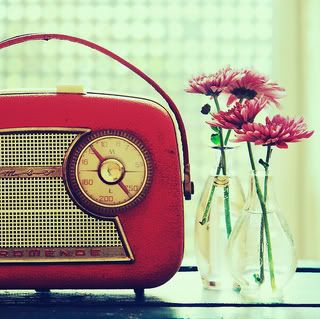 11. Dr. Laura Schlessinger
You may have been wondering if Dr. Laura would make the list. After all, I have
blogged about her
before. Quite frankly, I think she's fab.
(I think it's a shame that she's ending her radio show over a controversy that even a number of outspoken liberal &/or minority personalities were able to see was taken out of context. & it's a shame that the mainstream media only seems to encourage free speech for certain platforms...)
Anyway, I suppose her directness can be off-putting.
(But really, if you don't want to change anything about yourself, don't call a therapist on nationally syndicated radio, right?)
But her philosophy on family&marriage is fantastic...Analogously, I suppose Dr. Laura is to my domestic life, as Rand is to my civil life. ;)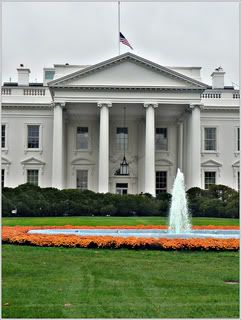 12. Curtis Sittenfeld
American Wife
is one of the best books I've read this year. Sittenfeld writes in a way that makes private people&places seem accessible&familiar - without feeling exploitative or really taking away from what makes them special. I suppose it's hard to explain, so I recommend you just read
American Wife
or
Prep
. I only wish Sittenfeld had a blog for us to follow!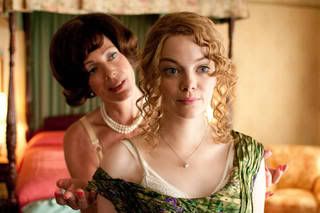 13. Kathryn Stockett
I know, I know. She's only written one book...so far! But
The Help
is
that good
. I anxiously await more works from this talented author. & I admit it, I'm kind of anxiously awaiting the film adaptation...I hope it doesn't disappoint!
(Though the book *is* always better, film adaptations can be good, too. ;))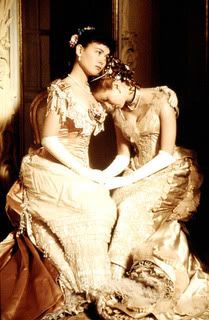 14. Leo Tolstoy
War&Peace
really
is
a masterpiece work of literature. Yes, it is colossal in length. But it is worth every page! So is
Anna Karenina
. & don't ask me to choose which one is my favorite. They are both exquisite for the same attention to detail in the creation of such flawed, lovable characters & the dramatic stages upon which their lives are set.
15. Edith Wharton
My favorites by Wharton are
The Custom of the Country
&
The Age of Innocence
. I love all of the depictions of early twentieth-century high society in the city. I am vaguely aware that there was a film adaptation of
The Age of Innocence
a number of years ago. I haven't sought it out because I tend to fall into the "the book was better" camp when it comes to these things, & it often seems to be even harder to skillfully adapt classic literary period pieces.
(Although there are, of course, film adaptations I love...when pressed, I usually still have to admit the book was better!)
Blogs I tag, by bloggers whose bookshelves I want to take a peek at...