I am so happy to share a couple of recent awards! The always elegant&inspiring
Julie
from
Brown Eyed Belle
, whom I just adore, gave me the following award. Thank you, Julie!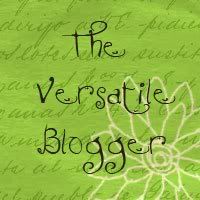 Rules...
*Share seven things about yourself.
*Tag fifteen blogs with the award.
For a period of time in high school, I carried a pink three-ring binder that had all these little photo sleeves all over the front&back. My best friend & I made the coolest, most creative collages for them. Periodically, we would decide it was time to change them up; & then we would spend hours making our new ones, sometimes incorporating elements of the old ones back in. At one point, I can remember
printing out my horoscope each morning,
cutting it into a little square,
& changing it out in its little slot on my binder.
Is it any wonder I love blogging? It's sort of like the grownup, technological version of making collages.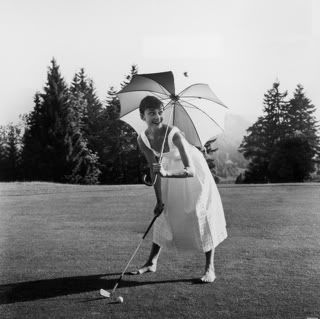 I *love* to golf. I think I was actually about 22 years old before I ever really played for the first time. But unlike most other "real" sports, I was pronounced a "natural" the very first time I swung a club - by an actual golf pro, no less!
My Prince & I used to love to get out & hit the links whenever we had a free Saturday. Sadly, though, the last time I played a full eighteen holes was back when I was pregnant.
(& yes, I had a great game, even though I also had morning sickness.)
I have a beautiful set of ladies' clubs out in our garage that I have never even gotten a chance to use. I am just dying to get back out on a course!
I am somewhat determined to make sure that Pretty Little Bare Feet grows up with a good knowledge of good music. My Prince is having to learn about the greats (the Beatles, Blondie, the Doors, Janis Joplin, Led Zeppelin, Pink Floyd, etc.) from me, as an adult. His parents completely dropped the ball on providing him with any kind of culturally relevant music.
(Or much music at all, really...can you imagine?)
However, I have to admit that we have also discovered some pretty great children's music. There is a lot more to choose from than when we were children, which is definitely a good thing. Although I can't say I've ever found myself listening to a lullabye CD in the car by myself, just for kicks, I do enjoy cranking up Pretty Little Bare Feet's personal iTunes playlist each morning. We do a lot of singing&dancing during our "getting ready" routine. It keeps her from getting bored, & prevents me from feeling rushed.
So far, she's been into
"Beat It" by Michael Jackson;
Britney Spears;
"Gypsies, Tramps, & Thieves" by Cher;
"I Drove All Night" by Celine Dion;
"Money Ain't a Thang" by Jay-Z
(I really need to download an edited version!);
Lady Gaga;
Led Zeppelin;
old-school Madonna;
& Rihanna.
But I will also share with you some of the children's music that we enjoy together.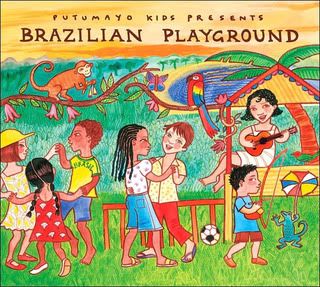 Actually, we love pretty much all of the
Putumayo
Kids CDs. We have about half a dozen. I already liked Putumayo CDs, so I wasn't surprised at how much I also liked their children's CDs. I think
Brazilian Playground
is Pretty Little Bare Feet's current favorite because it is so upbeat, & she loves all the drums.
This one is a bit more subdued for our morning dance parties, but it is an old favorite that we've been listening to since Pretty Little Bare Feet was a tiny newborn. She also loves the
Baby Einstein
DVDs (although she is outgrowing some of them), & I think she recognizes the music from her little beloved puppet show movies.
I love the
Land of Nod
store. Even if you don't have children, you should know that a lot of children's stores have cool things that appeal to cool adults, too! This is one of those. I want half of the Land of Nod catalog for
myself
.
We have both volumes of their "best of" music compilation CDs, & I actually like most of the songs on them. Pretty Little Bare Feet is particularly fond of "Ladybug Picnic" & "Skip to My Lou." I'm pretty impressed that there are songs by Cake & They Might Be Giants.
In fact, I think one of the main selling points of all of the children's music we have for Pretty Little Bare Feet, is that it doesn't sound like "children's music" unless you pay attention to the lyrics. The artists are actually talented, & there is an emphasis on good music.
(Also, there aren't a lot of grating, obnoxious children singing on these CDs. Is it awful of me that my main issue with conventional children's music is with having to listen to actual children singing it?)
Well, yeah, of course I had to get a copy of this CD when I realized Lisa Loeb had done children's CDs. I loved Lisa Loeb way back in the "Stay" days.
(Heck, I loved Lisa Loeb on through her Firecracker days, too, & didn't even write her off as a one-hit wonder!)
The Camp Lisa CD is too cute for words...it's got old favorites you know the words to, & silly new favorites to learn like "the Disappointing Pancake."
For real. My kid loves Elmo & Oscar the Grouch. I love
the Fugees,
Jimmy Buffett,
R.E.M.,
& Steven Tyler.
So this works out! ;)
I have always loved editing, in what some would probably categorize as an unhealthy way. I am fascinated by (& naturally quite good at) grammar. I enjoy diagramming sentences. But no, unlike the Facebook group, I do not judge you when you use poor grammar. In return, I ask that you do not judge me when it takes me four hours to balance a checkbook. ;)
I have absolutely no desire to see the film Avatar. Zero. Life is short, you know?
(&, at the risk of losing followers, I'll just go ahead & admit it...I feel the same way about reading or watching the Twilight saga. ;))
I accidentally started a magnet collection. When I moved into my first post-college apartment, I somehow hadn't retained a single magnet from college or before. So I picked up a couple cute destination souvenir magnets when traveling, & when visiting flea markets with my best friend. She continued to pick up any colorful, interesting ones she came across when she browsed the flea markets without me, & now I feel like I have to buy a magnet souvenir whenever we travel.
However, I edit my magnets periodically to ensure that only the cutest ones are in use...& I harbor a secret desire for a neater, more uniform magnet system...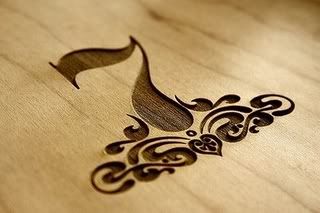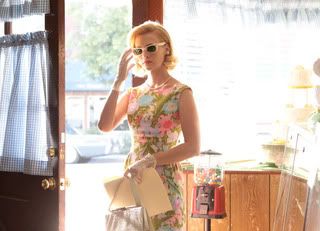 I've never seen an episode of Mad Men. I know, I should, right? I would love it, wouldn't I? But who has time to watch television? I can barely keep up with the four or five shows that I do watch, & they're all not even on during the same season!
Fifteen versatile blogs, all of which you should know about:
I would also like to thank
La Vita e Bella
for the super-cute Sugar Doll Award. La Vita e Bella is a fantastic blog I recently subscribed to, full of class&wit, two of my favorite qualities. ;) This award is for sharing with new favorite blogs you have recently discovered.
Rules...
*Share ten things about yourself.
*Tag ten blogs with the award.
(Y'all will forgive me if I just extend that earlier list of seven, right? Or this will become an even longer post than it already is! Lord knows I can ramble about myself all day! Sorry!)
I went to a Clean House yard sale last year (didn't buy a thing!) & got to meet three of the four regular crew members...
...Mark Brunetz,
Trish Suhr,
& Matt Iseman.
(All but Niecy Nash!)
They were all really down-to-earth & super nice. Made me like their show all that much more!
Besides golf, another game I used to play from time to time is poker. I even read up on it at one point, not that I ever took it all that seriously. I did pretty well at it, but it definitely didn't come as "naturally" to me as golf did.
(Although I do have a pretty good "poker face;" the appearance of stoicism does come pretty naturally to me!)
I love sushi. Pretty much one of my favorite foods ever. Any idea if/when toddlers can/should try it? I just assume there are probably some kind of guidelines since it's one of those "raw" foods. I'm betting that my little adventurous eater will love it, too, though!
Ten fabulous blogs I am newly loving & want to share with you: