Thank y'all for bearing with me for a couple chaotic weeks! Trunk show season is over, & hopefully all the little sicky bugs going around have run their courses & are gone for good. That means I can get back to my routine & back to the blogs! I've missed y'all!
I am sure that things will be chaotic in a few months when we get closer to the arrival of our next little one,
& I'll probably be intermittently blogging sometimes...
...but I didn't really get this blog going until my sweet Pretty Little Bare Feet started taking a regular routine afternoon nap,
& I have always tried to be up front about my commitment to focusing all my attention on family first.
So a big, huge
THANK YOU
to all my sweet loyal followers that hang in there with me when I disappear for a few days, or when I haven't gotten a chance to catch up on your blogs for a couple weeks. Y'all are the best, & I know there will again come a time when I have more time (
& energy, for that matter!
) to really take advantage of our fabulous community of bloggers.
So, what's been on my mind, you ask? Well, I'd bore you to tears &/or overstep my "this isn't a personal blog" credo, if we went into all that.
So let's talk about the weather.
(Ha! ;))
Well, really...it's finally warming up! That silly groundhog led us all astray trying to convince us that we could pack up our sweaters & get ready for sunny days. Who was he kidding? We had another snow day in Alabama last week!
However, we had a fantastic sunny Valentine's Day.
(& yes, I did get to have a wonderful romantic dinner date with My charming Prince.)
Although I am aware that it is not yet foreseeably clear enough skies to pack up all the winter wear...I am feeling bright&sunny enough to get excited about spring wear!
(& that fantastic spring catalog from Lilly Pulitzer that arrived in my mailbox yesterday...well, it mostly made me sad that I am too pregnant to wear any of the darling new offerings...but it was also a fresh breath of bright, sunny air that confirmed to me that spring is indeed coming soon!)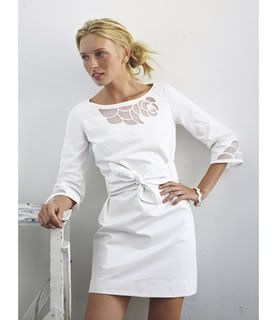 My favorite item in the new spring catalog! I love a little white dress almost as much as a little black dress, don't you?!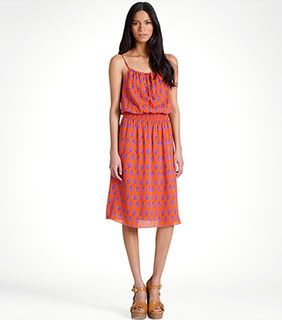 Lots&lots of lovely offerings from Tory Burch this spring, as well! Think I love that dress best!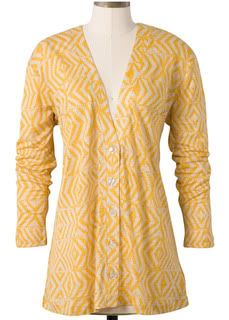 I
love
that you can now buy fabulous fashion from one of my favorite beautiful catalogs, Layla Grayce. Very
Anthropologie
-ish, which I love. I suppose I could buy myself a cardigan to wear for a month or two...unbuttoned...over my maternity things. ;)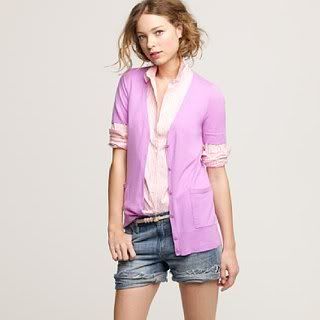 I was delighted to see this bright burst of color amongst the new arrivals at J. Crew. Of course it's available in quite a few other colors, but it's almost spring! So let's break out the brights!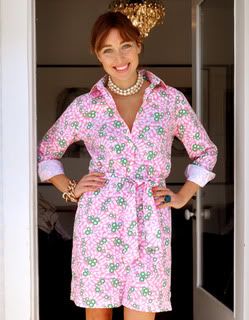 Like Layla Grayce, Kayce Hughes used to be in my bookmark folder for Pretty Little Bare Feet...a place I looked at for little girl things. But it seems that now that I can't shop for myself (at least not in the traditional sense), I keep tormenting my pregnant self by looking at these cute things I can't wear! ;)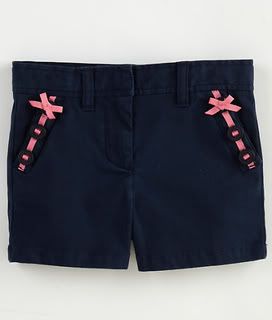 & of course it's going to be springtime on the nursery school playground...how excited am I that Pretty Little Bare Feet can finally wear a size 2T?!
(Well, in some things, anyway. It will actually probably be questionable whether she can hold up 2T shorts. But she can wear 2T dresses&tops pretty well now!)