I love polka dots...especially for Pretty Little Bare Feet. & I love them on gifty things like
lunch boxes,
stationery,
etc.
But I am never sure if polka dots look appropriate on me. I am sometimes drawn to them, only to decide after seeing myself in a photograph that perhaps it was too bold (or too "young") of a choice.
However, after seeing Keira Knightley rocking some polka dots on the January cover of Vogue UK, I've been inspired to look around a bit for fresh ways to incorporate them into my wardrobe.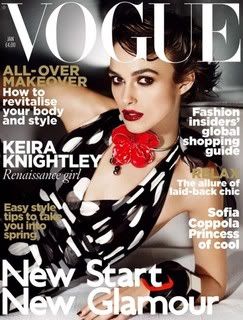 There is clearly nothing immature about the way she's wearing these dots!
Being of a petite frame, I am always concerned that patterns or prints will overwhelm me. & that makes me sad because I am so often drawn to colorful, pretty patterns&prints!
But I'm thinking...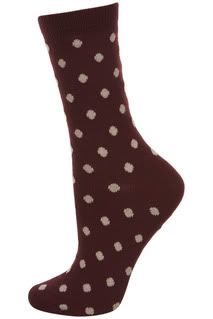 Clearly anybody can pull off the polka dot look on their socks! This is actually a place that I often do wear polka dots. =)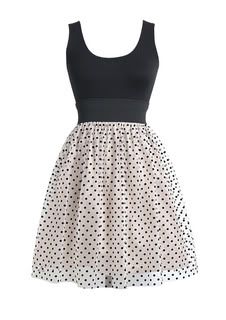 Okay, so this probably is too young for me. But I think with
a little black cardigan over it,
some black tights under it,
& some classic black pumps...
...I could make it more suitable for a "grownup?"
Okay, so it takes a little more moxie to don polka dots on your shoes than just your socks, but how cute are these flats? I'm thinking a solid sweater & some fitted jeans would really be taken up a fun notch with these on my feet!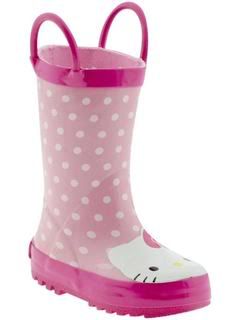 Well...I did say I love polka dots for Pretty Little Bare Feet! I've been dying to find a perfect little pair of rain boots for her. Yet I never do think to look for any, except when I'm at Target, & their selection hasn't wowed me yet. These are so cute, though, & the price is fantastic. How fun for spring!
I know, this is another way-too-easy polka dot addition, isn't it? But I think it's darling&sophisticated all at once, & I desperately need a new wallet. I got the one I'm currently carrying literally two years ago, as it matches the baby bag My Prince bought for me when Pretty Little Bare Feet was born...two years ago.
(Hmmm, I wonder if there is a baby bag that matches this wallet...?)