I'm not sure
exactly
how or when it started, but Pretty Little Bare Feet has become quite interested in squirrels in the last couple months.
She had been noticing squirrels outside her bedroom window, & pointing them out when we took walks in our neighborhood.
Then she was ohsodelighted when I bought her this little orange smocked squirrel bishop dress.
& her current favorite pair of "big girl" unmentionables are from

Gymboree

: bright orange&yellow with a little squirrel on them.
Most recently, Pretty Little Bare Feet has spent the last two afternoons narrating her own little documentary
(which I've been overhearing on the downstairs monitor),
about the little "Squirrel Mommy" that has been posted on a branch just outside her bedroom window.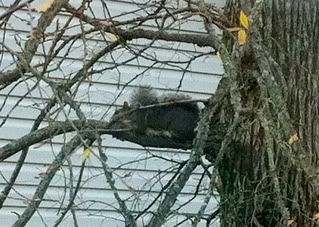 Now I must admit that the Squirrel Mommy was adorable, with all her little squirrel babies nestled up on the branch with her. But good grief, the mind of a two-year-old
(aaa, she's almost three!)
never ceases to amaze me. Only the blissful freedom of youth could provide one with the awe&patience to stare at a barely-moving critter
(okay, & its barely-moving young, too)
for that amount of time. Absolutely precious...but I do hope that maybe Pretty Little Bare Feet will nap this afternoon, since our little squirrel family has apparently relocated to another branch, out of our sight.
Anyway, inspired by Pretty Little Bare Feet's latest fixation, I just thought I'd share...squirrels are cute! ;)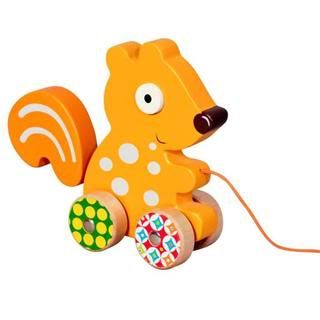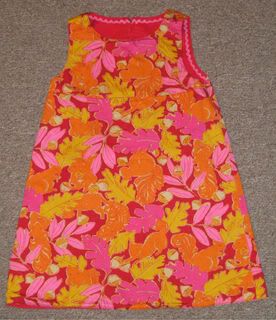 Apparently once upon a time, there was a

Lilly Pulitzer

squirrel pattern for Minnies!