So here are some pretty things I've come across this week,
from some blog
or catalog
or friend
or magazine
or another;
or just from my own browsing&shopping&surfing,
that I need to convince My Prince to dole out the cash for...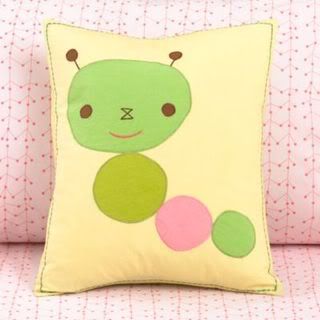 I'd buy this pillow for Pretty Little Bare Feet's bed...
...but I wouldn't necessarily object to it getting left in our living room either. ;)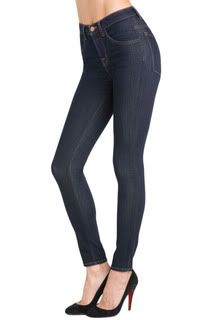 How do y'all feel about high-rise jeans? I love skinny jeans for fall because they are great with boots&sweaters. But I haven't really tried high-rise cuts.
Just a couple more weeks to go before I can start running again, & thus allow myself to check the scale again. I was able to lose the baby weight after having Pretty Little Bare Feet, most within two or three months, all within five months...
...Anyway, I have a couple pairs of J Brand jeans, & they are some of my favorites, but I have completely worn out one pair (the shoreman sailor jeans) because they button in a way that allowed me to wear them when I was in that transition period between my normal size & maternity clothes (during both pregnancies!). So I think a new pair of J Brand jeans will be a nice reward for myself after I get back to getting in shape this fall.
Love everything about this top.
The color,
the drapey fit,
the embroidery.
& Nanette Lepore is one of my favorite designers, especially for tops. They always fit comfortably & look nice.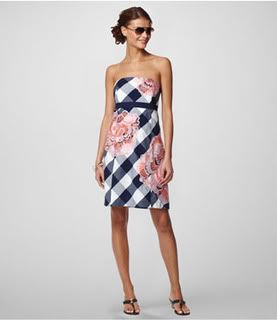 I think this is my favorite dress that I didn't get to buy/wear this summer of being pregnant/postpartum. I think I'll keep an eye out for it to go on sale someplace...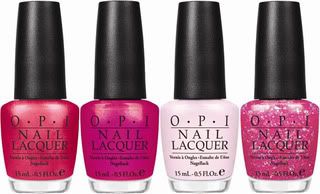 Nice Stems! Collection by

OPI
While my toenails are freshly painted...
(Pretty Little Bare Feet's, too! - we had a spa date last weekend!)
...lately I haven't been able to visit my friends at the local salon that I get all of my (current) OPI nail lacquers from. I just love this summer's little mini-collection, though, especially I Lily Love You (light pink sparkle) & Come to Poppy (shimmering coral-pink).
T.G.I.F.! What do YOU want this weekend?